DOWNLOAD BACKGROUND MUSIC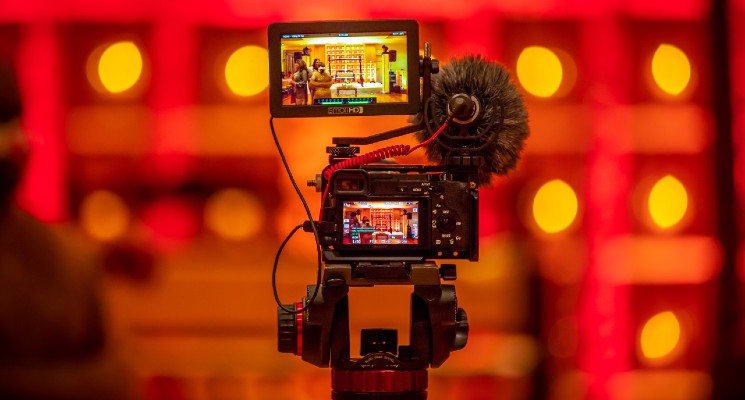 So, you've found the ideal track for your content within our catalogue of over 175,000 songs – congratulations! However, you're slightly confused about how our download process works.
Not to worry, you can find out everything you need to know right here on our background music download page.
Purchasing And Downloading Your Background Music Track
Once you've found the perfect track for your production, you must first log in to your account or, if you're a new customer (hello and welcome), create one. From here you can purchase any track of your choice.
After the payment has been accepted, you can take a look at your order(s) by clicking the 'view' box. Here you'll see everything that you've purchased, and, by clicking on the view arrow on the right of the order, you will find all the options you have to download the music.
And yes, you can download the background music track as many times as you need.
Background Music Download Options
The download options available on Audio Network are as follows:
mp3 or wav file downloads for background music tracks
mp3 or aiff file downloads for background music sound effects
You can either choose to download each track separately or all of your purchased tracks together.
Download Background Music Tracks Separately
If you're looking to download background music tracks separately, click on the mp3 or wav/aiff icon and save your files to your chosen location.
You can also choose to open the file (saving it into your temporary internet folder) to play the track with your computer's media player.
Download Background Music Tracks Together
If you're looking to download several background music tracks at a time, you can click the boxes on the tracks you want to download and then click the option that states 'download selected files as zip'.
However, if you're downloading WAV files you should remember that they are quite large; therefore, it's best to download just three or four of these at a time.
What Are The Benefits Of Purchasing Background Music From Audio Network?
Here at Audio Network, our background music tracks do come with a cost – but for good reason. Each of our tracks is ready to be licensed for use across the world. This means they can be used in everything from a YouTube vlog to a Hollywood blockbuster, without the producer having to worry about any copyright issues.
The other major benefit of downloading background music tracks from Audio Network is that all of our compositions are of a high-quality and have been produced by the finest names in music.
We have every music style you can think of in our catalogue, plus a huge range of effects .
Search for every production genre, from heroic to comedy, to the perfect soundtrack for a spot of villainy, and from stings to slow motion.
Looking for more of a mood? Go for laid back or sexy, optimistic or frantic.
Or maybe you need a specific bit of instrumentation? Yes, we've got that too – with solo instruments from banjo to Hammond organ and tuba, or vocals.
And that's just the tip of the iceberg when it comes to our background music to download…