CHRISTMAS CLASSICS & UPLIFTING POP: NOW STREAMING ON DSPS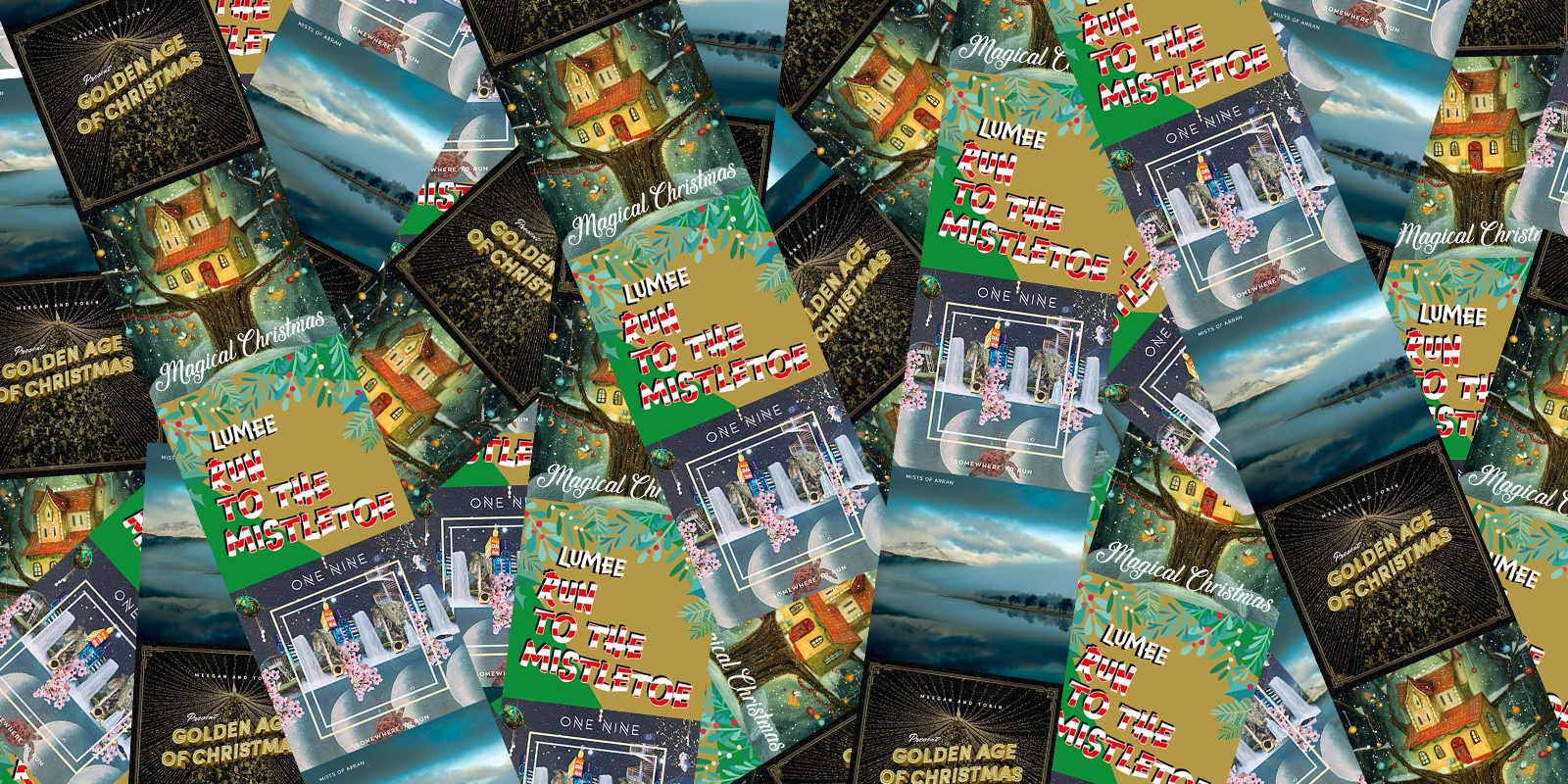 The ho-ho-holidays are coming! Yes, it's time to prep those presents, trim those trees and celebrate with some truly glorious albums, as we head towards the end of the year (how did it go so quickly?!)
If you love to pop on It's a Wonderful Life as you stuff your stockings (or your turkey), then you'll love the nostalgic glamour of Jeff Megan and David Tobin's Golden Age of Christmas. If The Snowman is more your vibe, acclaimed composer Patrick Hawes' Magical Christmas will give you that lovely shivery feeling, conjured up by tinkling bells and celestial singing.
Want some Christmas bops to work up an appetite or keep up your energy levels for the festive season? You need Lumee's Run to the Mistletoe! Hip hop, soul, pop and witty lyrics – you'll feel like you're starring in your very seasonal movie.
And if it's all a bit much and you want a change of pace, then check out One Nine's pop selection on Somewhere to Run as a palate cleanser. With a range of emotions, from gritty to flirty, it's totally uplifting.
Before we ready ourselves to raise a glass to the New Year, there's Jody Jenkins and Frank Gallagher's Mists of Arran, a collection of beautiful, nostalgic Celtic themes.
One Nine's sound is a powerful pop extravaganza taking in electronic alt-pop, alternative indie-pop, funk-pop and anthemic piano balladry. And the emotions they conjure are just as far-ranging, from gritty to flirtatious. Singer-songwriter, composer and producers Neil Mulholland and Kirstin Lynn's distinctive mix of distorted guitars, emotive male vocals, kalimba and steel drums combine to produce tracks with bags of emotional authenticity.
You want a future Christmas classic? Well, you'd better Run to the Mistletoe! Lumee have created tracks that have everything from traditional sleigh bells and big, sweeping strings, to hip hop and soul influences. Plus, these are bops brimming with lyrical wit ('Santa Help Me Sleigh', anyone?) You'll definitely find yourself rockin' around the Christmas tree with bold brass hooks and glorious female vocals – perfect for a festive romcom mood.
Everyone wants a magical Christmas, don't they? English composer Patrick Hawes (a former Classic FM Composer in Chief) makes you feel as though you're dashing through the snow with glorious, tinkling Christmas bells, uplifting choirs and brass, in this selection of festive waltzes, marches and even a rumba. So joyful, even the Grinch would be caught up in the Christmas spirit!
Grab a glitzy gown, pop on your tux and fix a classic cocktail – it's time to celebrate the Golden Age of Christmas. From gorgeous, Broadway-style pieces to sumptuous romantic ballads, channel your inner Bing Crosby with sweeping orchestral and big band arrangements. Heartfelt male and female vocals give you that really cosy, nostalgic feel.
Jody Jenkins is the percussion programmer for Oscar-winner Dario Marianelli (Atonement). He's teamed up with award-winning producer, composer and multi-instrumentalist Frank Gallagher, who specialises in folk and Celtic sounds. Mists of Arran features Irish airs and folk dances, Celtic battle action and cinematic scores. Frank has used traditional instruments such as fiddle, pipes, folk whistles, Welsh harp and Scottish military drums to create these nostalgic Celtic themes.
Audio Network's latest releases from 23rd January 2023. Listen and download now!
---
Audio Network's latest releases from 9th January 2023. Listen and download now!
---
Discover the best of this month's commercial releases. Featuring albums by Digital Dog, Abe Stewart, M-Zen, Badd Haircutt and Paddy Conn.
---