THE ESSENTIAL EDIT - EASY, COST-EFFECTIVE LICENSING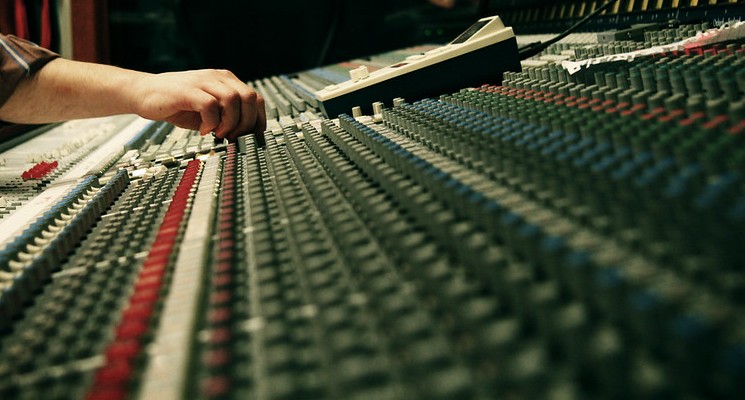 Your project is unique – and so is the music you need. We want to make licensing easy, quick and simple – and offer you the optimum price. We've created The Essential Edit as a subscription service, giving you a huge variety of quality music at a price that fits your budget.
We're always looking for new ways to make our fantastic catalogue of music accessible to a whole range of creators and businesses. The Essential Edit is an online subscription that allows you to find the ideal track for your video projects quickly and easily, as our music experts have handpicked an edited selection of tracks from our full catalogue. If you're a small business, or work as part of a creative team within a larger business, The Essential Edit subscription could be for you.
WHAT WILL YOU GET?
A monthly subscription, giving you affordable, high quality music
Tracks are cleared for any online use, except on over-the-top TV platforms like iPlayer or Netflix
Plus, we add more new music every month
All the music you need
We've curated music from across all the major genres and production styles in the catalogue, together with cutdowns and mixes for the tracks – plus, you'll get new albums and tracks monthly, giving you even more choice.
To make finding what you want as easy and fast as possible, we've created dedicated playlists. Whether you're looking for indie, pop, electronic, rock or orchestral – or you need music for cooking, documentary, tech, products and corporate, weddings and events – The Essential Edit has a playlist to match.
What projects is it for?
The Essential Edit is ideal for corporate video, promoted posts, digital ads and product videos. The licence covers online platforms only, and digital platforms like YouTube.
It doesn't cover music for programming or advertising for TV broadcast – either on linear TV or any OTT long-form platform, such as iPlayer, Netflix, or Amazon Prime Video. Feature films and trailers are also excluded.
Who is The Essential Edit subscription for?
This licence is designed to cover small and independent businesses and as such each subscription is limited to a single seat login. If you're a sole-trader or even an independent editor within a bigger organisation, then this is the subscription for you.
How is this different from Audio Network's standard subscriptions?
The Essential Edit is a self-service product, which means you won't get access to our music research team to help you find tracks and playlists for your projects, and it's a curated selection from the catalogue, not the entire range of our music.
It's also based on a monthly automatic payment, rather than invoicing. You can cancel your subscription at any time, however, and any projects which have gone live whilst your subscription was active will still be covered by a lifetime licence.
Want to try The Essential Edit? Start a free, 14-day trial right now.
Need to know more? Our FAQs have it covered
Need a Black History Month playlist? Look no further than here at Audio Network!
---
Jazz can add so much personality to a film, whether the film is based around the genre or not. Here, we round up the best films to feature jazz soundtracks, from 'Mo' Better Blues' to 'La La Land'.
---
Suicide Squad (2016) and The Suicide Squad (2021) are two completely separate projects, but one thing that they share in common is that they both feature terrific music. Join us here at Audio Network as we take a look at the tracks on both Suicide Squad soundtracks.
---