THE CREATIVES BEHIND 'SITARA'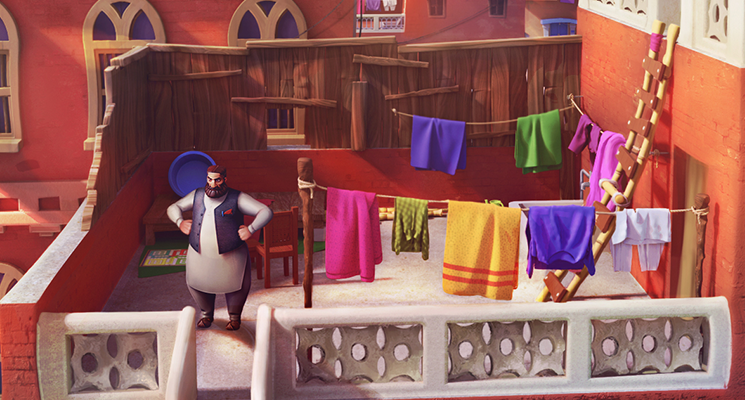 What would you do if there were no barriers in your way? 'Let Girls Dream' is the empowering message of Sitara, an animated short that tells the story of Pari, a young girl who dreams of becoming a pilot, but whose family want her to be married. The film is a fantastic showcase for the talents of a collection of brilliant women, from its director, Sharmeen Obaid-Chinoy, to its composer, Laura Karpman, and Evelyn Glennie, whose percussion drives the score.
Each of these women has had an inspirational career, which perfectly encapsulates the film's campaign message, that girls and women should be able to achieve their greatest ambitions.
'If a door hasn't opened for you, it's because you haven't kicked it hard enough!' That's journalist, activist and 'accidental film maker' Sharmeen Obaid-Chinoy's view of, and approach to, life. Having graduated in economics and government, she became a documentary film maker, creating more than twenty multi-award-winning films in over 10 countries. Her films have won both Oscars (A Girl in the River: The Price of Forgiveness won Best Documentary – Short Subject) and six Emmy Awards. She is the only Pakistani person to have won two Oscars and one of only eleven female directors who have won an Oscar for a non-fiction film.
Sharmeen has focused on 'bringing the neglected narratives and hushed voices of marginalised communities to the forefront', through her work, tackling the topics that others shy away from. Her documentaries tell the stories of children in war-torn areas, the transgender community, Iraqi refugees in Jordan and Syria, acid attacks on women in Pakistan and honour killings. Film, she says, 'has a way of revealing the soul of each person you see onscreen, giving a human face to issues that might otherwise only be expressed as a headline or a statistic'.
Sharmeen was born and raised in Karachi, Pakistan, and Sitara is a very personal project for her; she credits her mother in particular for encouraging her to become whatever she wanted to be in life:
'I grew up in a home where there were 5 girls; I'm the eldest of 6 children. From a very young age, I always heard a conversation around the dinner table, amongst my parents' friends, or aunts and uncles, about the fact that girls should be married off at a young age. And that always annoyed me, because I always thought, "why? Why should a young girl be sacrificed? Why should she not be allowed to pursue her dreams?"
'My mother took a very big stand when I was young, to ensure I went to college [Sharmeen graduated from Smith and has two Masters degrees from Stanford], and then to graduate school, and that I have my own career; it was because of her that I am who I am today, because she chose to fight for me. But so many mothers are unable to fight for their daughters, and their rights.'
Sharmeen's pioneering and challenging work means that she's been, 'sharply criticized for championing Pakistani women's voices'. She takes the view that, 'both my films and the backlash speak volumes about the kinds of choices women have in the world and how our lives are impacted by the decisions taken by others. As a woman who has been fortunate enough to enjoy certain liberties, I feel it is my duty to continue initiating the conversations that will, I hope, facilitate change in the lives of the people I portray.
When I was 17 years old, my father told me: "If you speak the truth, I will stand with you and so will the world." Telling the truth isn't always easy in Pakistan, but it's important.'
Sitara is the first time Sharmeen has used the format of an animated short to tell a story. And it was a conscious decision to have no dialogue: 'it's just driven by music. We wanted anyone, from anywhere in the world, to watch it and to understand what it means to rob a girl of her dreams.' The director wants to encourage people to have 'the difficult conversations' with her work, and Sitara is no different: 'I wanted to make a film that put up a mirror to society and got people around the world to talk about the fact that we are not investing in the dreams of young girls. That it doesn't cost any money to allow girls to have big dreams, and to achieve them.' The film's global campaign is designed to encourage girls around the world to share their dreams and gain inspiration from one another.
Los Angelino Laura Karpman began composing music when she was just seven years old, and her lifelong obsession with jazz also began early – at eleven, she started memorising Ella Fitzgerald's scat solos.
Having studied at the University of Michigan School of Music and received a Master's from Juillard, Laura then attended the ASCAP Film Scoring workshop. Her inspiring career since has covered everything from film to television, videogames to concert music and the theatre.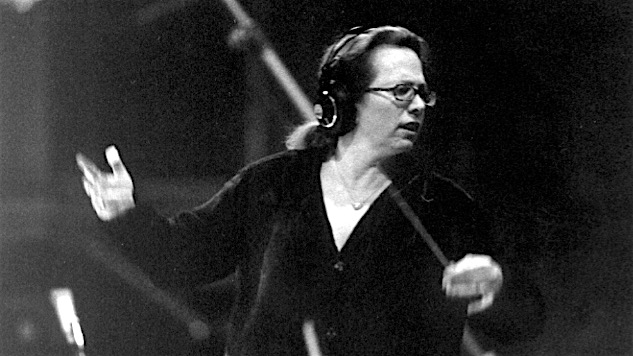 (image via)
Among Laura's many TV projects, she created a unique soundscape for Showtime's acclaimed science fiction series, Odyssey 5. This Emmy-nominated score was highly unusual, featuring twelve cellos, bassoons, basses, duduk and countertenor and caught the attention of Steven Spielberg, who invited her to create an epic orchestral score for his twenty-hour miniseries, Taken. Laura seamlessly intertwined traditional Americana with evocative modernist strains for the adventurous sci-fi score. Laura has also scored dozens of documentaries, including Why We Hate for Discovery, which is executive produced by Spielberg.
Recently, Laura contributed to Sophia Coppola's The Beguiled, and has been working on Eleanor Coppola's Paris Can Wait.
Commissioned by Carnegie Hall, Laura collaborated with soprano Jessye Norman and The Roots on Ask Your Mama, a multimedia opera whose album won a Grammy award. Laura's acclaimed videogame music (including Halo 3 and Everquest 2) has been performed by orchestras internationally.
Laura's imagination, impeccable musicianship and versatility are combined with unbridled joy in making music. Coupled with a flair for the conceptual and use of technology, Laura's a true composing powerhouse, and has won four Emmys.
In addition to her work as a composer, Laura is an advisor for the Sundance Film Scoring Labs and is on the faculty of the USC Film Scoring Programme. Laura is the founding President of the Alliance for Women Film Composers and also serves as a governor of the Academy of Motion Picture Arts and Sciences.
Sitara's central message to 'Let Girls Dream' couldn't have a better figurehead than Evelyn Glennie. From her school teacher's encouragement, to being turned down, then accepted by the Royal Academy of Music, to leading nearly 1,000 drummers at the Olympic Opening Ceremony, she has never let being deaf hold her back and has been involved in a huge array of fascinating projects around the world.
Evelyn grew up on a farm in Aberdeenshire, and met her first percussion teacher, Ron Forbes at school – which is also when she discovered she was losing her hearing. Ron helped Evelyn to achieve her goal of becoming a percussionist, working with her to discover new ways of thinking about hearing and feeling instruments. After originally rejecting her on account of her deafness, the Royal Academy of Music changed their minds and Evelyn achieved astonishing success at an early age, including winning her first Grammy at the age of 23.
Evelyn is the first person in history to successfully create and sustain a full-time career as a solo percussionist, and, having played the first percussion concerto in the history of The Proms at the Albert Hall in 1992, she paved the way for orchestras around the world to feature percussion concerti. And she has received acclaim worldwide, as she plays and records with the world's finest orchestras and ensembles. Her leading role in the Opening Ceremony of the London 2012 Olympic Games saw her leading the Pandemonium Drummers – a 965-strong troupe of musicians and non-musicians, in an iconic performance.
Evelyn is also a leading commissioner of over 200 new pieces for solo percussion for many of the world's most eminent composers. The film 'Touch The Sound' and her enlightening TED speech are a fantastic insight into her approach to the creation of sound and music.
Evelyn was awarded an OBE in 1993 and has received nearly 100 international awards to date, including the Polar Music Prize (described by The Times as, 'the Nobel Prize for musicians') and the Companion of Honour. Her next project is the formation of her Archive Collection, whose vision is to open a centre that embodies Evelyn's mission to Teach the World to Listen. She aims to 'improve communication and social cohesion by encouraging everyone to discover new ways of listening', and to inspire, create, engage and empower.
Explore the many fascinating projects that Evelyn has been involved in – from helping to develop an acoustic garden inspired by her love for the 'sea music' created by the island women of Vanuatu, to her collaborations with DJ Yoda and Bjork here.
With three such inspirational women playing a key part in its creation, Sitara's message to 'Let Girls Dream' is destined to make waves worldwide.
The City of God composer talks film soundtracks, the Brazilian music scene, and working with rising star Sarah Roston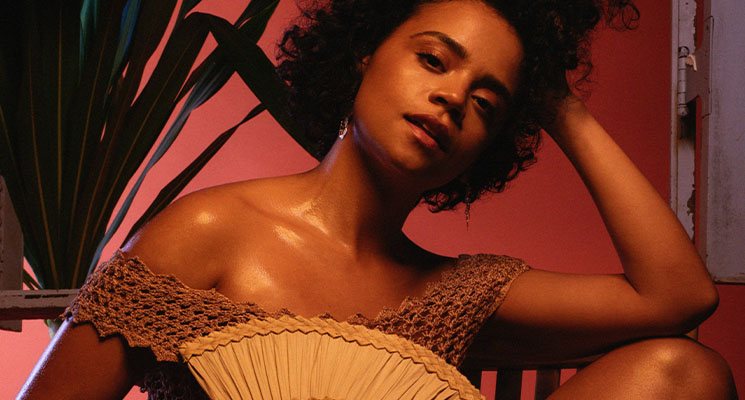 ---
Who wrote the first football chant, and which composer was a reluctant celebrity? Learn about the lives of the classical composers...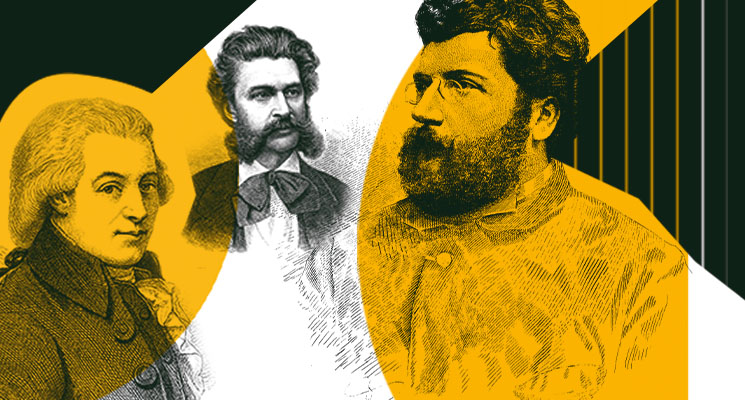 ---
Rising Brazilian star Sarah Roston on carnival culture, dream duets and desert island must-haves…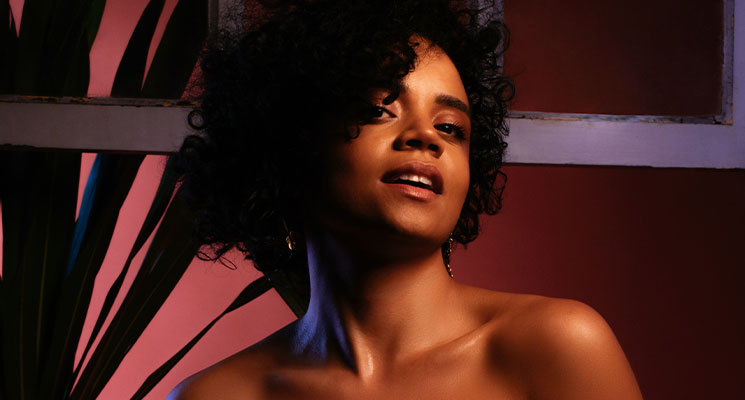 ---