THE 23 BEST LOVE SONGS FROM MOVIE SOUNDTRACKS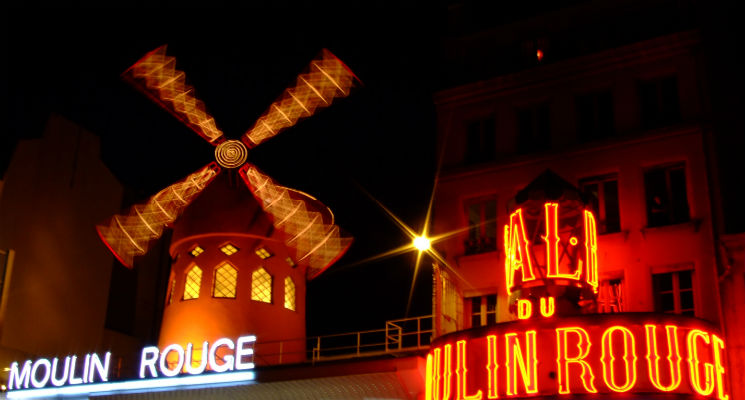 (Image via)
Looking for love? Wish your life could be soundtracked like a movie? Us too. A successful soundtrack for a romantic film has to convince you to fall in love with the characters and their story – and make you believe in both. The swooping highs and lows of love need to be expertly matched by a composer or songwriter to make you swoon – whether it's heart-breaking or heart-warming.
The best love songs from movie soundtracks
From massive orchestral strings and romantic instrumental music to chart-topping pop and the iconic love songs from movies, these are our favourites
1) A Star Is Born
Lady Gaga wrote Shallow with Mark Ronson, Dirty Pretty Things' Anthony Rossomando and Miike Snow's Andrew Wyatt. As Gaga told Zane Lowe, 'It's two people talking to each other and talking about the need and the drive to dive into the deep end and stay away from the shallow area.'
In A Star is Born, Shallow marks a big emotional moment as the jumping off point for both the relationship between Lady Gaga's Ally and Bradley Cooper's Jackson, and the launch of the former's career, whilst the latter's begins to slide. Gaga's performance in the stadium scene as the song builds blasts out of the screen, instantly convincing you of Ally's star power.
Gaga wrote the song with Mark Ronson, Dirty Pretty Things' Anthony Rossomando and Miike Snow's Andrew Wyatt. As Gaga told Zane Lowe, 'It's two people talking to each other and talking about the need and the drive to dive into the deep end and stay away from the shallow area.'
If you need any further persuasion that this might be the most romantic song of 21st Century movies, the video of Shallow has had nearly 800 million views…
2) La La Land
La La Land's soundtrack won the Oscar for Best Original Score – and Best Original Song for the gorgeous City of Stars. From the glorious, sweeping opening ensemble tracking shot of LA's commuters singing and dancing around their cars on the highway to the jazzy, upbeat strains of Another Day of Sun, the scene is set for a technicolour, Old Hollywood romance. As the overture, it establishes the film's musical style as a blend of the contemporary and the traditional.
Ryan Gosling, as jazz obsessive Sebastian, famously learned to play the piano from scratch for the part, and the soundtrack takes in everything from a lush orchestral waltz for the magical Planetarium sequence to the dizzy joy of the Summer Montage/Madeline sequence and then the delicate, almost melancholic City of Stars, which first appears as a solo by Gosling, and later as a duet between him and co-star Emma Stone. Gorgeous leads, amazing dancing and music, magical, romantic and just a little bit sad – you can see why it's a modern classic.
3) The Bodyguard
In terms of movie love songs, they don't come much bigger than I Will Always Love You. The soundtrack to The Bodyguard became the biggest-selling of all time (an estimated 42 million copies sold worldwide), helped by Whitney Houston's cover of the Dolly Parton classic spending 14 consecutive weeks as Billboard's No. 1 song on the Hot 100 Singles chart and 10 weeks at No. 1 in the UK.
The film may have made a movie star out of Whitney Houston (playing singer/actress Rachel Marron), but you've actually got co-star Kevin Costner (aka Frank, her bodyguard) to thank for I Will Always Love You. The final song was slated to be a cover of Jimmy Ruffin's What Becomes of the Broken Hearted, but as production got underway, a Paul Young cover of the song was featured in Fried Green Tomatoes. Costner, a country fan, suggested the Dolly Parton cover as a replacement – and that Huston sang the introduction a capella to add more emotion.
---
Looking for inspiration for a romantic soundtrack? Check out these top 5 tracks from our catalogue:
Why Don't We Fall in Love – Craig Hardy, Carolyn Jordan and Gifty Dankwah
Fall in Love Again – Lincoln Grounds and Thomm Jutz
Seconds Away from Love – Chris Dececio and Jamie Elder
Never Looking for Love – Laura Robertson
---
4) When Harry Met Sally
Is When Harry Met Sally the best romcom of all time? We say yes, and Harry Connick Jnr's cover of It Had to Be You won him a Grammy Award for Best Jazz Male Vocal Performance. Norah Ephron's brilliantly-drawn Harry and Sally might seem destined never to get together, but the lyrics sum up exactly why the opposites eventually attract: 'For nobody else gave me a thrill/For all your faults I love you still'. It's quite spiky, for a love song, but captures loving someone when you know all their infuriating quirks as well as their loveable ones.
5) Notting Hill
Another cover, this time of She, Charles Aznavour's classic from 1974. Costello's version soundtracks ordinary chap Will (Hugh Grant) and global superstar Anna (Julia Roberts') unlikely romance in Richard Curtis's Notting Hill. Aznavour's version was originally used in the film, but American test screening audiences didn't respond well to it, so Curtis brought in Costello to record the cover.
6) Once
Girl meets Boy in Dublin and helps him to put together a demo of his music as they fall in love, portrayed through their songs in indie hit Once. The love song Falling Slowly has a dash of Damien Rice in its stripped-back arrangement of piano and guitar and in the melding of Glen Hansard and Marketa Irglova's voices – which took them to a win for the 2008 Academy Award for Best Original Song.
7) Romeo + Juliet
Des'ree appears in Baz Luhrmann's colourful, kinetic reimagining of Romeo + Juliet, performing Kissing You as the lovers catch sight of each other for the first time during the ball at the Capulets' mansion. It's a beautifully simple piano and soaring strings ballad that's probably accompanied thousands of brides down the aisle since it was released in 1996.
8) She's All That
For more teen romance, check out super-sweet Kiss Me by Sixpence None the Richer on the She's All That soundtrack. A classic romcom, Laney Boggs (Rachel Leigh Cook) is transformed from geeky art student into potential prom queen with the help of popular jock Zach (Freddie Prinze Jr). Kiss Me is the backdrop to the Big Reveal of Laney post-makeover.
9) An Officer and a Gentleman
Joe Cocker and Jennifer Warnes' Up Where We Belong played a crucial role in making audiences go wild for the super-romantic ending of An Officer and a Gentleman, when Richard Gere's character – in full Naval uniform – comes into his girlfriend's (Debra Winger) factory workplace and literally sweeps her off her feet.
Writer Douglas Day Stewart said that in the first edit, everyone laughed at the ending. Then director Taylor Hackford put Up Where We Belong over it, 'and when that version of the film was shown to an audience, they went crazy. We realised then that it worked.'
10) Pretty Woman
It's got a banging soundtrack, some beautiful frocks, much-repeated lines ('Big mistake. Biiiig. Huge'), Richard Gere (again) and Julia Roberts' megawatt smile. The sexual politics may be questionable, but Pretty Woman ends with Vivian refusing to be Edward's mistress and getting the fairytale she wants, seemingly on more equal terms (Edward: 'So what happens after he climbs up and rescues her?' Vivian: 'She rescues him right back.')
If, however, you haven't got your 'fairytale' ending and you're suffering from a broken heart, crank up Roxette's It Must Have Been Love – acclaimed by The Guardian as 'the greatest 80s power ballad of them all, and perhaps the greatest breakup song… It follows the old Motown blueprint in perfectly blending ecstasy [musical] with agony [lyrical].
11) Ghost
Nobody thought that pottery was sexy till Ghost put that sequence of Demi Moore throwing a pot with The Righteous Brothers' Unchained Melody.
The song was originally written for a movie about life in prison, Unchained, way back in 1955. From its humble origins, and post-Ghost, in 1999, the American Society of Composers, Authors and Publishers called it one of the 25 most-performed songs and musical works of the entire 20th Century.
12) Dirty Dancing
Dirty Dancing's soundtrack is a clever combination of period pop with smashes like co-star Patrick Swayze's She's Like the Wind, Eric Carmen's Hungry Eyes and Bill Medley and Jennifer Warnes's Oscar-winning (I've Had) The Time of My Life gave the soundtrack broad appeal. The duet expertly mirrors Baby and Johnny's dance – and the lyrics, 'I've had the time of my life/And I owe it all to you' fits the summer romance plot perfectly.
The soundtrack sold over 32 million copies, spent 18 weeks at No. 1 in the Billboard 200 album chart and went multi-platinum. Thus proving beyond all doubt that nobody puts Baby in a corner.
13) Moulin Rouge!
'I believe in truth, beauty, freedom, and above all things, I believe in love', declares impoverished writer, dreamer and grade-A Romantic Christian (Ewan McGregor) in Moulin Rouge! The first musical nominated for a Best Picture Oscar in 10 years, director Baz Luhrmann's fizzing fin de siecle romance throws everything at its soundtrack, from an operatic version of Queen's The Show Must Go On to a sample of Chamma Chamma from the Hindi movie China Gate, via a quick blast of The Sound of Music and 12 songs in the Elephant Love Medley alone.
With kinetic editing that several critics compared with music videos, writer Christian, showgirl and courtesan Satine (Nicole Kidman) and the rest of the Parisian cabaret crowd whizz through so many pop classics it took two years to clear all the rights. David Bowie's Nature Boy gives way to the frenetic stomp of Nirvana's Smells Like Teen Spirit and there's a memorably bonkers turn from Jim Broadbent sashaying around to Madonna's Like a Virgin, whilst The Police's Roxanne is given a sinister tango workover. Spectacular, spectacular, indeed.
However, Christian and Satine's gorgeous love song, Come What May unfortunately missed out on a Best Song nomination at the Oscars, because it was originally written for – but not used in – Luhrmann's Romeo + Juliet.
14) Shaun of the Dead
The first 'rom-zom-com' may have seemed an unlikely hit on paper, but is fabulous fun, although interestingly, Pegg has said that while the film is a romantic comedy, 'People always think it's a romantic comedy about Shaun and [girlfriend] Liz; it's not. It's a romantic comedy about Ed and Shaun.' The film ends, after all, with Shaun and his now zombified mate playing video games in a shed, accompanied by Queen's You're my Best Friend, offering a bit of bromance for V-Day.
15) City Of Angels
Nicholas Cage plays an angel sent to help humans make their transition to the afterlife – but when he falls in love with a woman (Meg Ryan), he has to choose between love and eternal life. Iris by the Goo Goo Dolls encapsulates his struggle – the band's frontman, John Rzeznik said that 'I was thinking about the situation of the Nicholas Cage character. This guy is completely willing to give up his own immortality, just to be able to feel something very human. And I think "Wow! What an amazing thing it must be to love someone so much that you give up everything to be with them." That's a pretty heavy thought.'
16) Four Weddings and a Funeral
Richard Curtis approached Wet Wet Wet about covering a song for Four Weddings – the band had their pick of three songs, the other two being Gloria Gaynor's I Will Survive, and Barry Manilow's Can't Smile Without You. Marti Pellow decided that they could make Love is All Around their own. It proved the right choice: the song was Number One in the UK charts for 15 weeks, and spent so long knocking around the Top 75 (20 weeks), that the band eventually took the decision to delete the record from sale as so many people were fed up of hearing it (it was apparently still selling 120,000 copies a week). It's sold 1.9 million copies in the UK, making it the best-selling love ballad of all time.
Not bad for a song which Reg Presley of The Troggs said that he knocked out in 20 minutes, at home with his family in 1968…
17) Batman Forever
Director Joel Schumacher chose Seal's Kiss from a Rose for the Batman Forever end credits, propelling it to Grammy wins for Song of the Year, Record of the Year and Best Male Pop Vocal Performance in 1996.
The song is a total belter and has appeared everywhere from Lip Sync Battle to It's Always Sunny in Philadelphia, Bones and animated animal X-Factor caper Sing.
18) Amélie
Whimsical French comedy-romance Amélie has a soundtrack inspired by its heroine's unique, quirky character. Director Jean-Pierre Jeunet had Michael Nyman in mind to write the music, but a chance listen to a CD by French musician Yann Tiersen led to the film's eclectic blend of toy piano, banjo, mandolin, accordion, melodica and vibraphone.
La Valse d'Amélie is a joyous accordion waltz that instantly conjures up Paris's cobbled streets. A waltz needs two people and the theme chimes with Amélie playing hide and seek with her 'other half' and also demonstrating her emotional interactions with the film's characters, as she seeks to secretly bring happiness to strangers wherever she goes.
19) 500 Days of Summer
It's a story of boy meets girl, but as hopeless romantic Tom (Joseph Gordon Levitt) tells you from the start, 'this is not a love story.' For sheer put-a-skip-in-your-step happiness, though, the sequence where Tom dances, high fives and beams his way through the park to Hall & Oates' 80s classic You Make My Dreams takes some beating. There are fountains, there's a marching band, there are cartoon bluebirds, there's old-school Hollywood musicals choreography – it exactly conjures up the giddy joy of falling in love in one two-minute scene.
20) The Graduate
Interestingly, all the Simon and Garfunkel tracks used in the film were originally put there as placeholders, as the duo were supposed to be providing new tracks, but failed to deliver. Deciding that the songs (The Sound of Silence; Scarborough Fair/Canticle, The Big Bright Green Pleasure Machine and April Come She Will) perfectly underscored the emotions of the scenes, Nichols left them in.
But what fans remember as the film's most iconic track, Mrs Robinson, doesn't actually appear in its full version, as it hadn't been completed in time. Nichols needed a song for when Ben is racing to break up his girlfriend Elaine's impending marriage. Garfunkel told Nichols that Simon was working on a song called 'Mrs Roosevelt'; one name change later, and you've got a future classic. Except, there was no verse, so in the film, you hear, 'doo doo doo doo doo doo doo doo doo doo doo doo doo doo' – as Garfunkel confessed, 'that's called a song not written yet – only the chorus was there.' The final version was released as a single in 1968, and appeared on the duo's next studio album, Bookends.
21) Nick and Norah's Infinite Playlist
New York teenager Nick (Michael Cera) is heartbroken after a recent breakup and is still making mix CDs for his ex-girlfriend to try to win her back (aah, the nostalgia of mix CDs.) Nick's heartless ex bins the CDs, which Norah (Kat Dennings) finds and they bond – over the course of a single night - through their shared musical obsessions. Amongst tracks from Devendra Banhart, Vampire Weekend and Band of Horses, Richard Hawley's Baby You're My Light is understatedly lovely.
22) Top Gun
Berlin's Take My Breath Away is the 80s power ballad. The song was written by Giorgio Moroder, with lyrics by his frequent soundtrack collaborator Tom Whitlock and used over the romantic scenes between Tom Cruise and Kelly McGillis.
23) Armageddon
If you're feeling in the need for OTT with a side of cheese, then whack Aerosmith's I Don't Want to Miss a Thing on the Spotify playlist. Armageddon starred Steven Tyler's daughter, Liv. U2 were originally slated to perform the song – the idea for Aerosmith performing it only came about after Liv was cast. The song was written by Diane Warren, and inspired by a TV interview where actor James Brolin said to his wife Barbra Streisand that he didn't want to fall asleep, ''Cause then I'll miss you.'
Warren had originally thought the song would be sung by a diva like Celine Dion, but 'for a guy to sing that song… it just makes it more compelling. That's what women never usually hear their boyfriends or husbands saying, right?'
This post was originally published 12/02/2019 and updated on 13/02/2020
Soundtrack your own love story now: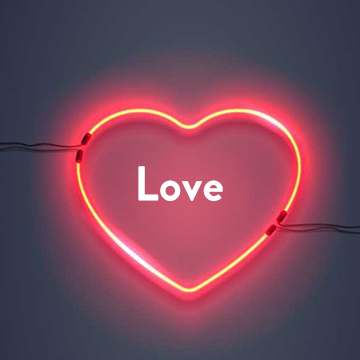 Drums, strings, brass and more – all you need to know about Latin music's instruments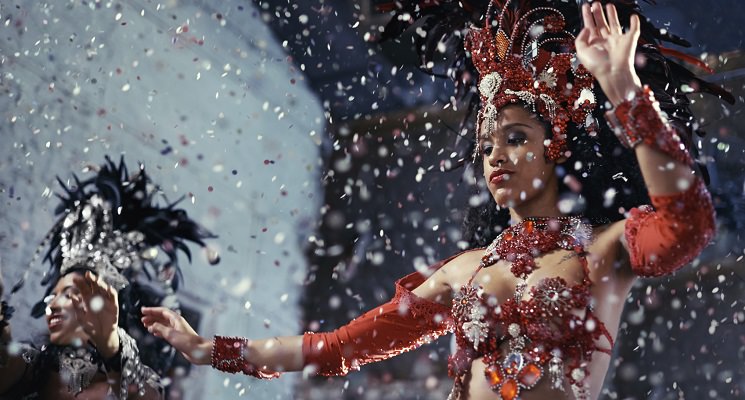 ---
Composer Terry Devine-King writes about the first album he created with Audio Network...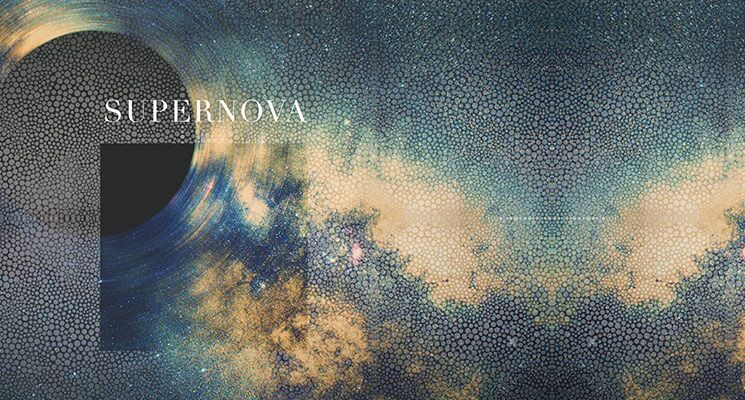 ---
Our Latin Series brings you the very best of Latin music, from samba to bachata, Latin pop to tango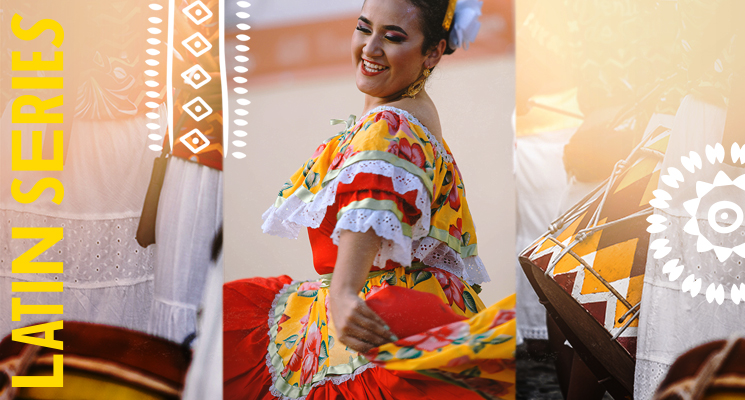 ---