The Super Bowl's Halftime Heroes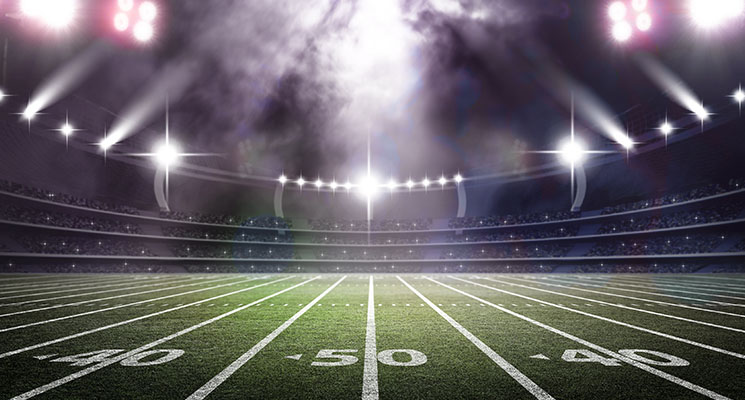 Live music and live sport have plenty of parallels, not least when it comes to bringing crowds together and potentially transporting them, so uniting the two at big-ticket events is a no-brainer.
It's an opportunity that the 12-minute stadium sets at the NFL's season finale have turned into global talking points.
From Beyonce to Bruce via pop royalty such as Madonna, Prince and Justin Timberlake, what are the most iconic half-time shows in the NFL's history? We've chosen our top 5.
1 -Michael Jackson (1993)
Before the King of Pop, the Super Bowl halftime show was effectively just a long bathroom break.
This spectacular show changed everything, with a James Earl Jones' introduction, MJ stunt doubles popping up around the stadium and a five-song set which included Billie Jean, Black or White, We are the World, Jam and Heal the World.
This extravaganza marked the first time in Super Bowl history that ratings increased between halves during the game.
2 - Prince (2007)
As you'd expect from Paisley Park's finest, this was a jaw-dropping dozen minutes, including covers of 'We Will Rock You', 'Proud Mary' and even the Foo Fighters' 'Best of You'.
Almost biblical rain threatened to make the show a washout (not to mention the health and safety aspects of using electric guitars, dancers in 8-inch heels and a pretty lethal-sounding stage covering), but Prince rocked out even harder and blew everyone away with an iconic live version of the (very appropriate) 'Purple Rain'.
3 - Beyonce, Coldplay (2016) / Lady Gaga (2018)
It might've been Coldplay who were the official headliners in 2016, but the night belonged to Queen Bey.
Backed by a veritable army of black leather-clad female dancers, she looked as if she was bent on world domination during 'Formation' – and that Chris Martin and Bruno Mars would be better used as her half time snacks.
Tied with Beyonce is Lady Gaga's predictably OTT outing last year, watched by a cool 117.5 million people.
Deciding that Katy Perry arriving on the back of an animatronic tiger a few years before was a hopelessly tame way to enter a stadium, Gaga seemed to launch herself off the roof to kick off 'Poker Face'.
Her set also included 'Edge of Glory','Telephone', 'Million Reasons' and 'Born This Way'. With 4 costume changes, a horde of dancers and enough lighting and flame-throwing effects to satisfy a second division dictator, this is what the word 'spectacle' was designed for.
4 - Janet Jackson, Justin Timberlake, P. Diddy, Kid Rock, Jessica Simpson and Nelly (2004)
AKA 'The One with the Wardrobe Malfunction'.
Does anyone remember anything much about this, other than the fact that JT inadvertently revealed Ms Jackson's right breast, resulting in over 200,000 complaints?
More importantly, a software programmer who was frustrated that he couldn't find repeat showings of the incident created what eventually became YouTube. So it was more culturally significant than it may have appeared at the time…
5 - U2 (2002)
'Fate took hold of our album and really changed those songs' said Bono, of the songs on the band's 2000 album 'All That You Can't Leave Behind'.
The weekend after 9/11, the NFL cancelled all their matches. Playing that year's halftime show was obviously something that required a sensitive touch.
The NFL reached out to U2, experts at matching stadium spectacle with intimacy, who produced a poignant set, with the names of the victims projected onto a storeys-high screen during 'Where the Streets Have No Name'.
Stacked up against these iconic outings, how will this year's headliners, Maroon 5, with Travis Scott and Big Boi fare?
So far, it's not been without controversy... Tune in on 3rd February to find out.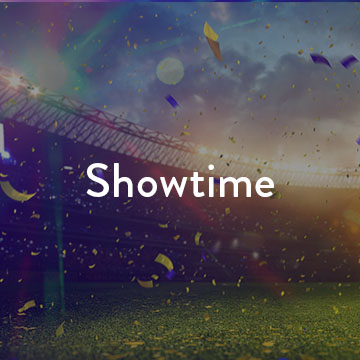 Need a Black History Month playlist? Look no further than here at Audio Network!
---
Jazz can add so much personality to a film, whether the film is based around the genre or not. Here, we round up the best films to feature jazz soundtracks, from 'Mo' Better Blues' to 'La La Land'.
---
Suicide Squad (2016) and The Suicide Squad (2021) are two completely separate projects, but one thing that they share in common is that they both feature terrific music. Join us here at Audio Network as we take a look at the tracks on both Suicide Squad soundtracks.
---