REMEMBER SUMMER // Q&A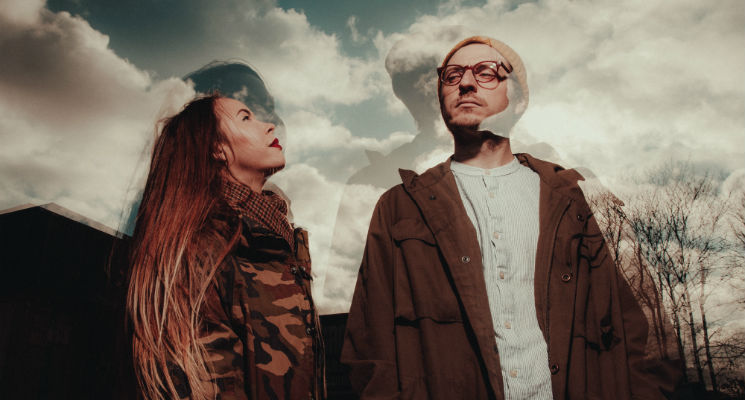 Remember Summer couples Angelina Dove and Paddy Conn, curators of desert dream pop.
So if you feel like being transported on a nostalgic, sun-soaked musical roadtrip, then this is the pairing for you.
We spoke with Paddy and Angelina about everything from childhood heroes, cult leaders and pet stick insects in our latest interview.
Check out their latest EP Super America now:
How and when did you get started in the music industry?
Ange: I don't think we're in the industry yet! Is there a secret door? Let us in!
Whose music influences you the most?
Ange: Julee Cruise, Mazzy Star, Tindersticks, Neil Young, Bluegrass gospel, Queen.
Paddy: Alot of Scottish Indie from the 90s / 00s like Belle & Sebastian, Camera Obscura. For thinking bigger than just the music - Radiohead, Pink Floyd and The Beatles and Brian Eno are a big influence. I adore their concepts, graphic design and outlook on life. Then a nod to home town heroes Van Morrison, Snow Patrol and Swimming Tapes 😉
Check out what our artists are listening to:
Who were your childhood heroes?
Ange: My pet stick insects. Loved how they could disappear into twigs and still eat more twigs. Superpowers.
I grew up in a house without tv or radio but one day when my parents were buying a washing machine in an appliance store I saw what I thought was God in a glowing box all dressed in white. Turned out it was Freddie Mercury, on a telly!
Paddy: Any time I went to see or play with local bands around Belfast, there has always been a great scene at home and I loved being a part of that growing up. Another hero of mine is Hulk Hogan, wrestlers were like gods to me growing up.
How would you describe your music?
Ange: Summer nostalgia road trips n bittersweet dreaming.
Paddy:Totally agree, hopefully it evokes the sounds of youth and gives people a feeling of escapism.
You've got quite a lot of 80s influences in your music – who are your favourite 80s artists?
Ange: The Cure, Blondie, Queen.
Paddy: The godfather of ambient music Brian Eno, guitar work of The Stone Roses, The Smiths.
How would you say this new album differs from your previous work?
Ange: I think we've grown together style-wise and finding ourselves more as a band. I love musical metamorphosis.
Paddy: I feel this album is more established as to what we are trying to do. More Americana Indie with more of a soundtrack feel.
Can you describe it in 3 words?
Both: Desert Dream Pop.
What's your favourite track on the album? What's the story behind it?
Ange: 'Cult Leader'. I was raised in a cult, realised we should be channeling some of this into band ethos. Follow us yeh!
Paddy: I really like 'Cult Leader'. It's got that Americana feel, but with an extra dark edge.
The fact the lyrics are all close to home for Ange makes it pretty powerful to me.
Can you tell us about your creative process – where do you tend to find your inspiration?
Ange: Points of inspiration can come from many places, but memories and old diaries play quite a big part as point of entry to a story. All our songs have stories.
Paddy: I grew up by the sea and those memories of environment seep into everything I do, whether I know it or not. The piano is a good starting point for me, I'll just hover over it as I'm about to go out the door and something will come a lot quicker than something planned.
What kind of production do you think your music suits?
Ange: Dark drama...Sharp Objects for example, and gritty detective stories.
Paddy: I like production to be ethereal, so it transcends you to another place. I think trying to keep it timeless and vintage can trigger those nostalgic vibes we are after.
What famous film/tv production would you like to provide an alternative score for?
Ange: Thelma & Louise.
Paddy: Killing Eve.
Check out their latest EP Super America now:
How can we use music to tell stories?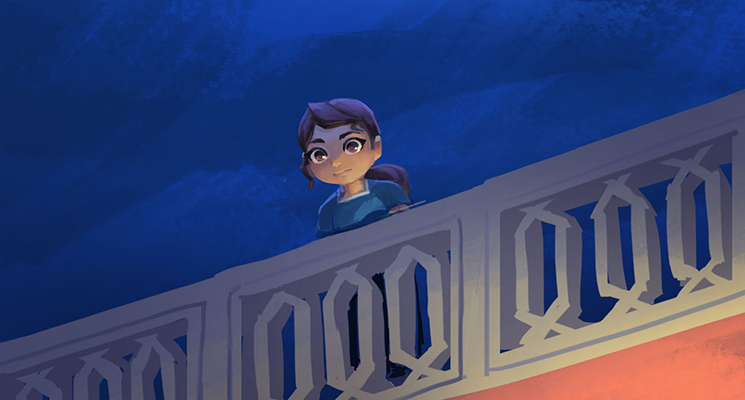 ---
See all the action from our London showcase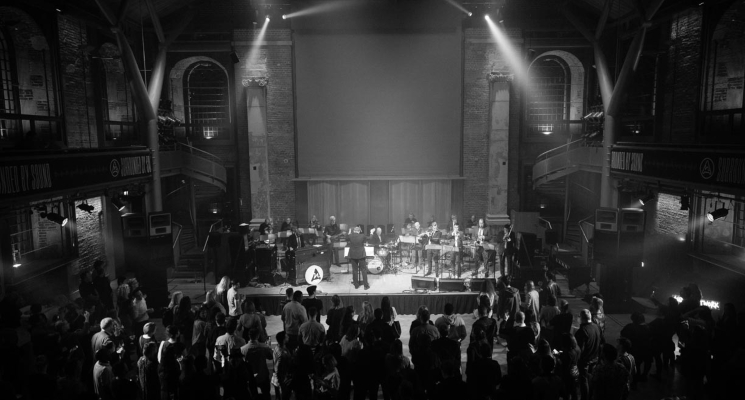 ---
Meet the creative women behind 'Sitara'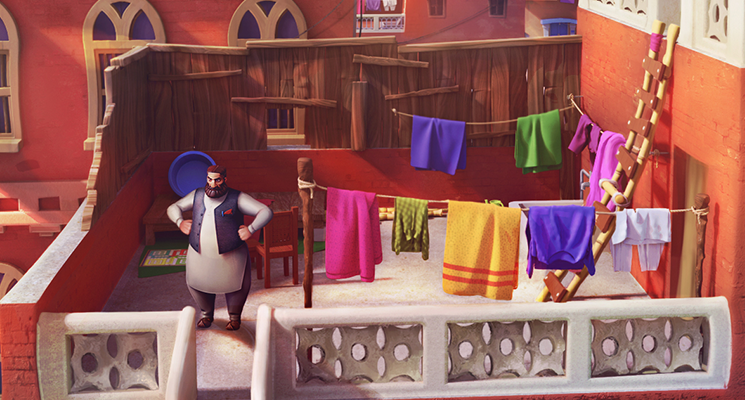 ---