Most watched music videos on YouTube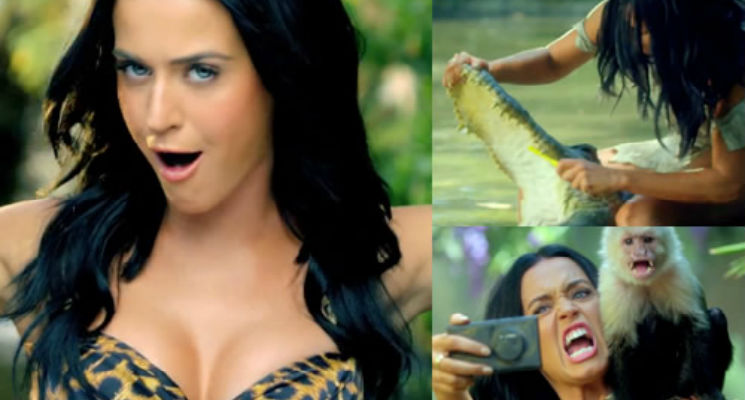 (Image via)
Since 2010, all the most-viewed videos on YouTube have been music videos (with blockbuster trailers coming in second - the first trailer for Avengers: Endgame clocked up 289 million views within its first 24 hours.)
These are the top 10 music videos on YouTube to date – all of which have notched up views in the billions.
1/ Luis Fonsi – Despacito ft. Daddy Yankee – 6.26 billion views
'Despacito' has now broken pretty much every record going, topping the charts in nearly 50 countries and becoming the most-streamed song in the world.
The pop reggaeton track sung in Spanish proved that, as Enrique Iglesias has noted, 'music today has no boundaries. With the continual growth of music streaming, it's exciting to see that fans from all over the world are embracing Latin music and culture.'
A remix by Justin Bieber took it to an even wider audience, with 'streaming the difference maker in 'Despacito' becoming historic, rather than just another song of the summer', according to Matt Medved, a Billboard director. Overall streams are up over 30% globally, with the number of music-streaming subscribers increasing by over 50% in Latin America.
'Despacito' might mean 'slowly' in Spanish, but this track has sped away from its rivals at warp speed.
Check out our Spanish Lifestyle album here:
2/ Ed Sheeran – Shape of You – 4.2 billion views
Originally written for Rihanna, 'Shape of You' features Ed and a lady friend doing some boxing training in a gym and ordering a frankly humongous meal of fried chicken in an empty diner before she leaves him, perhaps in search of something more health-giving. Ed then… fights a Sumo wrestler, whilst dressed in a weirdly baggy sumo suit, before being rescued by his erstwhile girlfriend. It was the second video in history to hit 4 billion views; judging by its popularity, someone should probably pitch a sumo version of Rocky, stat.
3/ Wiz Khalifa – See you Again ft. Charlie Puth – 4.1 billion views
One of the stars of the Fast and Furious franchise, Paul Walker, tragically died in a car accident during the filming of the seventh film. The video for 'See you Again' is an emotional tribute to the star and played over the end credits of the finished film.
4/ Mark Ronson ft. Bruno Mars – Uptown Funk - 3.5 billion views
The No. 1 song of 2015 on the Billboard Hot 100 has been certified 4 times platinum by the BPI and was the 'Record of the Year' at the 2016 Grammy Awards. The video is surprisingly goofy, with Bruno, Mark and a gang of mates dancing around in a street as though it's still 1985, getting their shoes shined and popping into a salon for a quick perm for good measure, before heading to a club.
5/ Psy – Gangnam Style – 3.3 billion views
The first YouTube video to hit a billion views, this dates back to 2012. It's a rare person who hasn't done a quick burst of 'lassoing the pony' along to this at a wedding reception, but anyone in the UK who had somehow managed to avoid it until the autumn of 2016 will find it hard to forget ex-Shadow Chancellor Ed Balls gamely throwing himself wholeheartedly into a crazed, Psy-inspired salsa on Strictly Come Dancing.
6/ Justin Bieber – Sorry – 3.1 billion views
Described by one commentator as 'the Waiting for Godot of music videos' as (spoiler), Mr Bieber fails to satisfy his Beliebers and never actually makes an appearance. Instead, an all-female crew dance around, having a brightly-coloured blast in a white room.
Choreographed by New Zealander Parris Goebel (who's created routines for Nicki Minaj's Pinkprint tour and Janet Jackson's Unbreakable tour), she claimed, 'They asked me to create the video, I made it, I sent it to them, and they loved it. They just posted it. It wasn't anything too crazy — pretty straightforward.'
7/ Maroon 5 – Sugar – 2.9 billion views
The video, in which Maroon 5 crash a bunch of weddings across LA to give a surprise performance, was directed by David Dobkin, director of, appropriately enough, Wedding Crashers. The internet then of course went into a bit of a meltdown as to whether or not the weddings featured were 'real'. Over 2.9 billion views suggest that there are more incurable romantics around than cynics keen to ruin everyone's fun.
Discover our Weddings playlist:
8/ Pinkfong Kids' Songs & Stories – Baby Shark Dance – 2.9 billion views
Very possibly the soundtrack to your breakdown if you're the parent of a small child, the main upside to 'Baby Shark Dance' is that it's mercifully short. Though your small person will probably immediately just jab at your iPhone screen with their tiny fingers to play it again, continuing your descent into sleep-deprived madness.
9/ Katy Perry – Roar – 2.8 billion views
Poor Katy is stranded in the jungle after a plane crash with a quickly-dispatched, selfie-obsessed idiot. Thankfully, Katy has clearly had a pre-trip Netflix Bear Grylls binge-watch, and proves herself a resourceful gal. She's soon made friends with a selection of animal and bird chums who help her become Queen of the Jungle, and prove that she's a Jane who's not in need of any Tarzan-type to save her, thanks very much.
10/ Taylor Swift – Shake it Off – 2.7 billion views
Snapping at Katy's heels, this single from her album 1989 saw Swift shaking off her country crown forever and shifting to pure pop. The video for Tay-Tay's hater-crushing anthem proved controversial for some, with accusations of cultural appropriation and that she was perpetuating black stereotypes. However, the fact remains that it's irritatingly catchy and you'll have to sit on your hands to stop them doing the 'shake, shake, shake' move every time you hear it.
Listen to our Commercial releases now: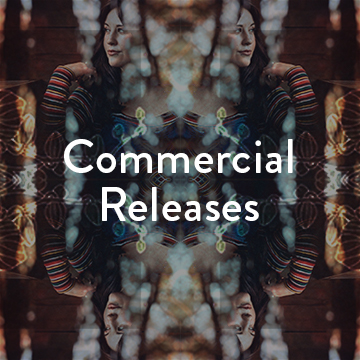 The World Lifestyle Series – explore the world's regional sounds and musical cultures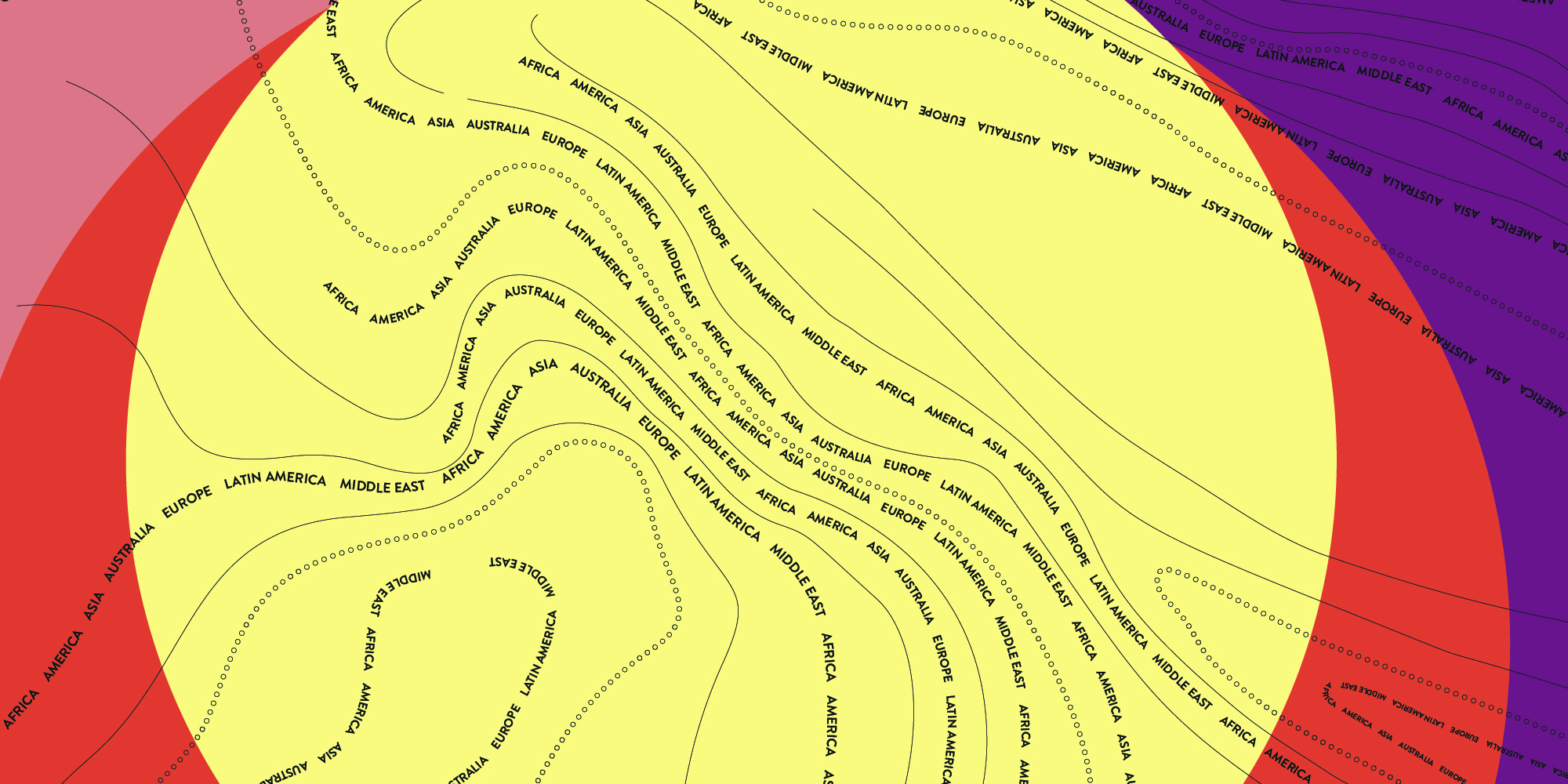 ---
Get the party started, from Carnival to Brazilian funk, with Sarah Roston's guide...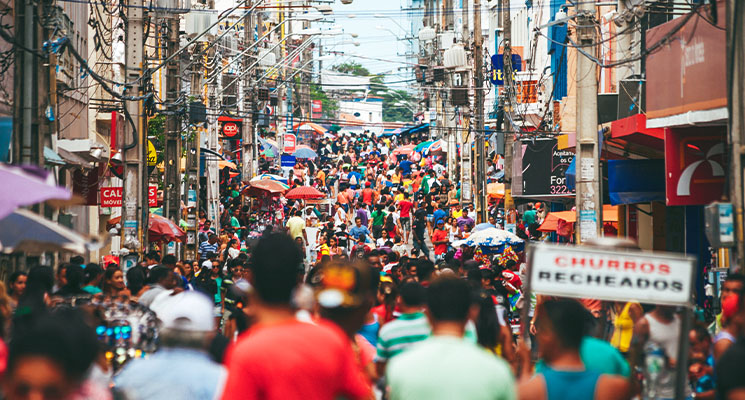 ---
Which composer loved trainspotting? Why did Haydn have two heads? And which classical piece requires over 800 musicians? Dive into our fun classical facts.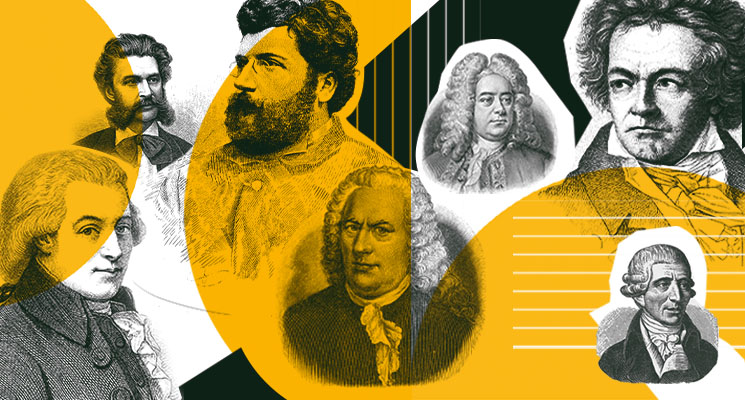 ---