INTRODUCING... LIL YAMAHA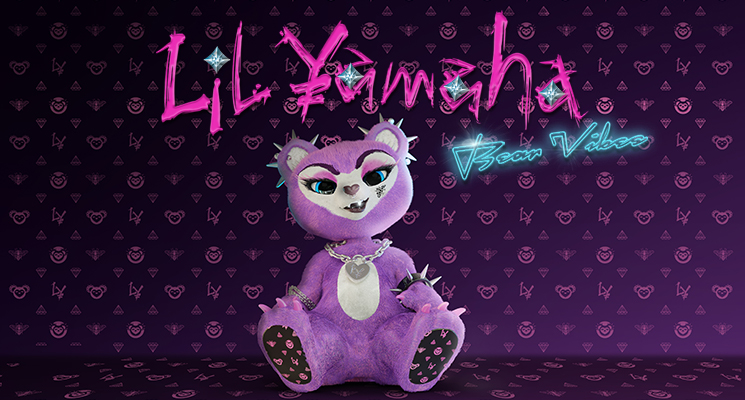 Could the next big name in music be… a virtual star? Producer Lil Yamaha hails from West London and began honing her production skills when she was still a teenager. Heavily influenced by the UK underground and UK garage, she's now branching out as Lil Yamaha. Her virtual alter-ego is a self-confessed 'bossy bear' who's here to empower women, and have tons of fun while she's doing it.
We caught up with her to talk music and mentors, travel and tunes as she launches her debut album, Bear Vibes.
You started composing and producing your own music when you were in your early teens – who were you inspired by back then?
Timbaland, Missy Elliot, 2000's, and UK garage
You've said that after you left the BRIT school, 'Music was always what I wanted to do but I didn't really think that it was achievable' – why did you feel that music wasn't an achievable career – and what was it that gave you the confidence to pursue it?
Before the BRIT school, I was at a very small Catholic girls' school, where there weren't many students pursuing music. I had started my music journey being classically trained on piano and was a minority. I always felt like the odd one out and I think maybe at a young age I felt the pressure because of choosing to do something different. It's drilled into us that choosing a different path is going to be more challenging and that there is a less likely chance of succeeding.
I turned to music as a form of expression and therapy and I believe that when you are actively working on something you love with no expectation of monetary gain, it comes from a very pure place bringing opportunities to me that gave me the confidence to carry on.
One of our producers, Kelly Mac, says that she thinks it can be very helpful to have a mentor. Did you or do you have a mentor?
Yes I did, I believe mentors are extremely important in any field. We never stop learning!
I find many of my peers and friends in music act as mentors and I am always learning from them. However, my first mentors were [producers] Craze and Hoax who helped me develop and find my sound.
You've also said, 'I'm a bit of an unsettled soul. I never really feel like I'm a part of anywhere. I love traveling and there are so many other places I want to go and be inspired by' – which of your travels have inspired tracks on this album – and post-lockdown, where's first on your list of places you'd love to visit?
Before I created Lil Yamaha and this album, I visited my friend in Madrid. It was my first time visiting the city, and it was definitely up there as one of my favourite trips away with one of my best friends. We're both artists and are constantly coming up with ideas and inspiring each other. I think if anything, this definitely played a major part in the creation of Lil Yamaha.
I have this vivid memory of us both in this crazy bar that had the weirdest cocktails served with tarot cards, and us brainstorming ideas about Lil Yamaha and the idea of a virtual pop star - followed by a few drunken voice notes so we wouldn't forget about her personality and how she was going to take over the world and be the coolest female producing bear you'd ever heard of!
Post lockdown, I'd like to go to Japan.
Introducing virtual star Lil Yamaha…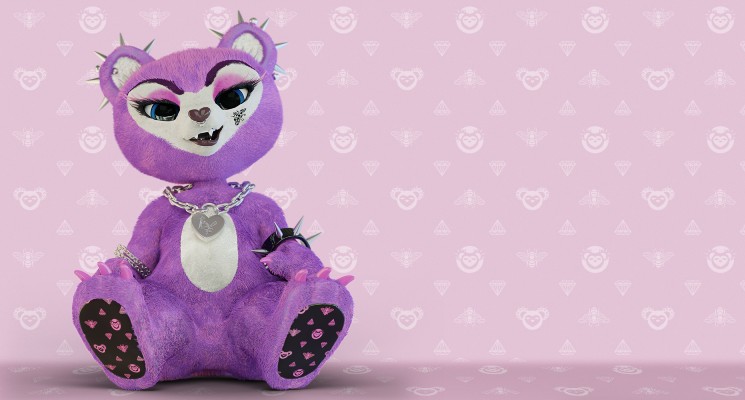 Who is Lil Yamaha?
Lil Yamaha is the baddest female music producer/artist virtual bear from West London.
You're always inspired by visuals – what was in your head when you had the idea for your bear avatar?
I felt like the music was uplifting and empowering and made me and my friends feel good, so I wanted her to reflect that.
I wanted her to make you smile and make you feel good and be a character that you could relate to and maybe think, 'I'd like to be a little bit like Yamaha'. The character was so fun to develop and inspired me, so I hope other people can enjoy her.
What does being a 'bossy bear' mean to you and how would you like other people to channel their own 'bossy bear'?
Being a bossy bear to me means not giving a f**k, not feeling like you have to conform (because you're a bear and you don't need to conform like humans do), embracing the baddest, bossiest empowered version of yourself. And most importantly, not taking it that seriously. It's essentially taking all the best aspects of humanity and having fun, and not caring about what people think about you… Why do you care, when you know your badass bossy bear?
Have you been influenced by any other 'virtual popstars' like Gorillaz (or even Ashley O, Miley Cyrus's character in Black Mirror)? What's the appeal of being 'virtual'?
I've been following Lil Miquela and lil Mayo. I love looking at their virtual lives and seeing how much impact they have on internet culture. This for a long time has been the future of the popstar, the influencer, etc and now with Covid-19 this is more impactful than ever.
Let's talk music…
You've got a unique music style – how would you describe it?
Personally, I would say my music style is a paradox and a merge of clashing influences. My culture and growing up in a household with Eastern and western influences has played a major part. The clash of sounds, culture, colourful, hard drums/sweet vocals, with a contrast of influences which essentially always represented me.
Lil Yamaha on the other hand… her style is bossy, energetic, colourful, rhythmic, electronic pop that's purposely animated.
Exploration, experimentation and travel all provide you with a lot of inspiration – how did those three elements come into play on the Lil Yamaha tracks?
Exploring the idea of a virtual pop star gave me endless possibilities as to where her career and sound could develop. This process was so freeing for me, especially from being an artist myself where everything has felt so personal. This gave me the freedom to experiment with sound for fun and taught me to not be too attached to an idea and how it represents me - after all this isn't me, it's Lil Yamaha.
Travel has always opened my mind and provided me with endless inspiration. It's a gift to experience culture and new places and have experiences that go on to inspire and change you. It's helped me to grow and is probably the most important part of my journey as a producer and artist.
You said in an interview with the Fader that, 'The idea of taking something and fusing it with its complete opposite excites me' - How have you applied that idea to the tracks on this album?
It's generally something I do naturally as I'm always drawn to a juxtaposition. Lil Yamaha has those elements, it's fun and cute but its counterpart is hard and bossy. It's colourful, but never pastel.
You also often incorporate samples from your travels, eg you've used an iPhone sample of a band at a friend's wedding in Thailand in a previous track. What's the most unusual thing you've put in a track?
I recently experienced a serious flood at my studio where I almost lost everything; this was a very powerful and poignant moment for me emotionally… While the studio was being repaired and I was working with a friend, I decided to record the sounds of the water and the building sounds. I created samples from the sounds and even used one of the building sounds as a drum sound… I called the song 'Floodgates'.
Which producers do you most admire? Who would you love to collaborate with?
I would love to collaborate with Timbaland, Noah "40" Shebib, Rick Rubin, Caribou, Sophie and Hudson Mohawke.
Whose music have you been listening to most lately? And who should we all be listening to?
I've been listening to woodland and forest/nature sounds, and also Netflix fireplace, as it makes me feel at ease in this crazy time!
Bon Iver always, Elvis (depressedly), Cigarettes after Sex, and I have a whole playlist of 50s/60s music, as it really suits the vibe of my air BnB I'm currently quarantined in.
We know you're a bit of a YouTube obsessive; what are you loving at the moment, and what's been inspiring you?
I've been watching a lot of Russel Brand, David Ike and Wim Hoff… This hasn't really been my usual searching of YouTube gems unfortunately!
Check out Bear Vibes now: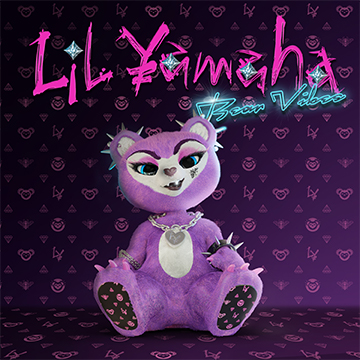 Synths and shoulder pads are back and bigger than ever – check out the best 80s-influenced music, TV and movies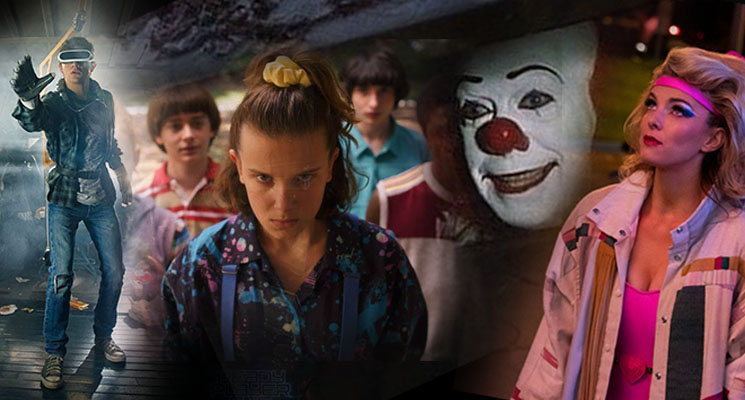 ---
From Jaws to Avengers Endgame, what makes a movie trailer a must-see? Check out our list of epic trailers – and the best music for trailers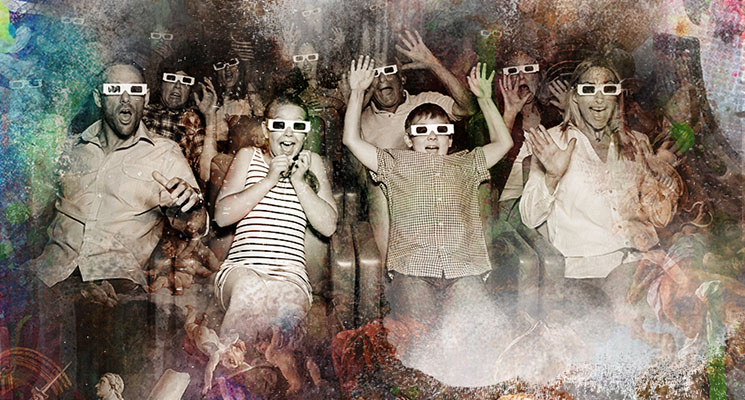 ---
80s pop icon Nik Kershaw releases his ninth album and talks songwriting, collaborating with Elton John and what he loved about returning to Abbey Road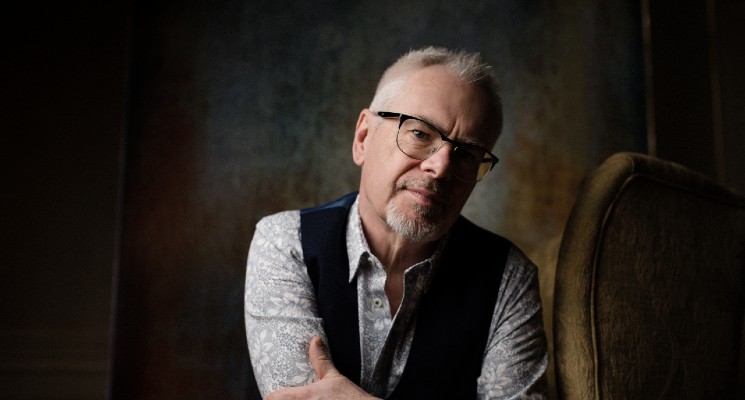 ---