Japanese music: authentic inspirations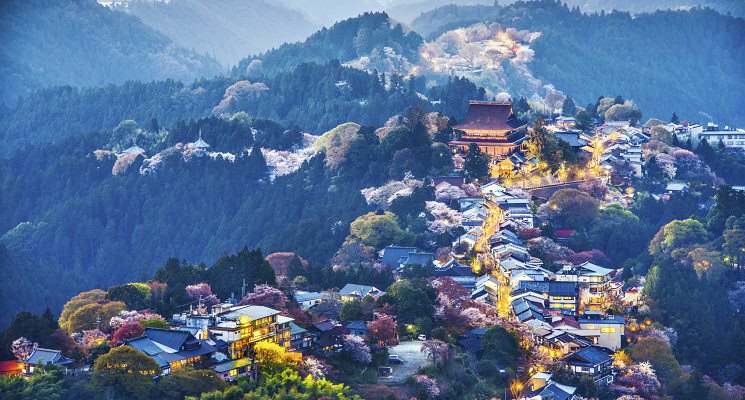 I grew up listening to Japanese music, and fell in love with Japanese culture at age six.
My first time visiting Japan was when I was seven years old. Japan in the 1980s and 90s was a child's dream. All the attractively conceptualized animation characters on television and high-end boutique stores came alive in the land of Tokyo. I never wanted to leave. In the coming years, my family moved to California, but my father had an import and export company in Hong Kong, and he was doing many businesses with Japanese companies.
When I was eight, a Japanese business partner gave my father a beautiful porcelain doll—a young girl in traditional kimono handmade by craftsmen in a 300 years old Edo period doll shop. My father said the doll was a gift to his young daughter, from his business friend. The year I turned 16, I received an adult version of the doll, a beautiful young woman wearing a brightly colored peach kimono. I could never forget the thoughtfulness and kindness from this friend of my father's.
My father's frequent trips to the land of the rising sun sometimes became a father-daughter trip to the Japanese bookstores and street-side cafes. My father grew up watching 1950s-60s Japanese films, and was a leader of a film critique club on Akira Kurosawa and Yasujirō Ozu's films in his college years. We would talk about films and aesthetics. When I turned 17, I started to appreciate short stories—one of my favorite authors is Yasunari Kawabata.
Music conservatory and Kawabata
I attended music conservatory and majored in music composition in college. Unexpectedly, my literary and film interests were my greatest influence in music aesthetics. The sincere and honest voice of Kawabata's writing is one of my greatest inspirations. His works find their way into my creative process. They add another dimension to the aural experience.
In 2003, I had my first opportunity to present my music in Tokyo at the Asian Composer's League Festival. In 2005, I returned to Japan on a fellowship for a summer-long festival, the Pacific Music Festival held in Sapporo, Hokkaido. That was my first time receiving media reviews from the Japanese press. It said, "Highly refreshing work… One can directly feel the existence of clean air…" by the Hokkaido Shimbun.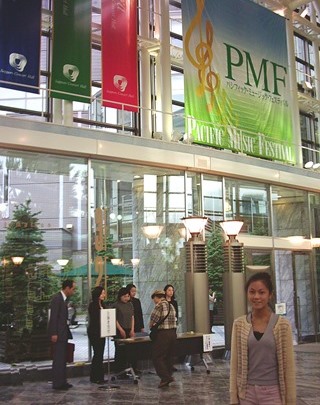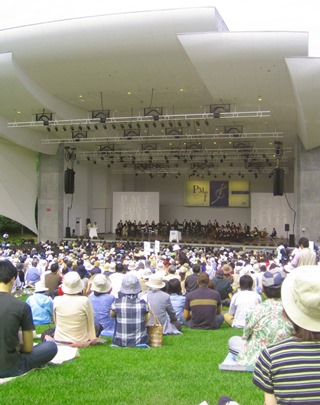 (Left) Kitara Concert Hall in Sapporo (Right) Pacific Music Festival outdoor concert at Sapporo Art Park
Carnegie Hall and shakuhachi
By chance I entered a competition for an opportunity to work with the Silk Road Ensemble. The winning composer would write a new piece and have a premiere performance in New York's Carnegie Hall.
I submitted a musical work influenced by Zen, sparse texture, delicate soundscape and tranquil atmosphere. Five months later I received the good news that I had won the competition. The artistic director of the Silk Road Project, cellist Yo-Yo Ma, asked if I could write a piece for a gentle ensemble member of theirs. His name is Kojiro Umezaki, who plays the shakuhachi.
When I heard Kojiro's instrument, it took me back to my childhood. The breathy, eternal sound, ethereal, and filled with a kind of joyous or tragic beauty, is unlike any other instrument. Its history goes beyond 8th century. The sound brought me back to a day where there was sunshine through the rain, and I was waiting on a hilltop outside my kindergarten school. I was waiting for my grandmother, but she never came.
That composition, using shakuhachi, violin, cello, double bass, marimba and percussion, now tours with the Silk Road Ensemble.
Japanese Intrigue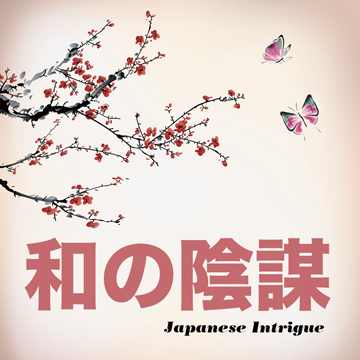 Delicate yet powerful traditional Japanese instrumental performances.
by Angel Lam
I was introduced to Audio Network through a friend of mine in film distribution. Audio Network initially listened to my music online and we had a conference phone conversation. Then, a few months later, I met founder Andrew Sunnucks when Andrew was visiting New York, and we began talking about a project using Japanese instruments inspired by Japan. I was excited because I love writing for Japanese instruments. I conceptualized a collection of mysterious, spacious and melodic music inspired by the aesthetics of Japan, using a combination of Japanese and western instruments for a rich texture.
Finally, when summer arrived we were ready to record. Catching the musicians before they go on tour, I invited Kojiro from Silk Road Ensemble to take part in Audio Network's recording session. The session took place in New York's West Village near Audio Network's New York office. Kojiro introduced me to koto performer Yumi Kurosawa, a Japan-born New York based koto player.
Yumi's koto is an elegant light brown, exposed wood zither that requires a yellow cab ride from upper east side to the west village studio. I've admired the sound of the koto since long ago. One note of the koto, contained so many nuances and emotions. It is also vastly different from western aesthetics, which emphasize pitch perfection and vertical harmony.
To me, music is a timeless window, in which one can be transported by its spaciousness, nuance and color. The Japanese instruments are paired with my favorite western strings: double bass, harp and guitar. My double bass player can pluck a pizzicato and swing like jazz, bow like Mahler Symphony no. 5, lament high tones, and bend like an East Asian fiddle!

(Above) Recording in session
I also have the harp and the guitar; they are beautiful instruments sounding like droplets of water or pearls dropped into a jade basin!
To add color, I include a variety of percussion instruments, including the crotales. Crotales are round metal disks that come in two octaves. When strike, can sustain a bell-like resonance for over a minute. The western instrumentalists are my friends and colleagues from the Juilliard School and Yale.
This portfolio of music is a carefully crafted variety of textures, images and instrumentation. I hope they will suit to different occasions and purposes.
To me, music is like writing poetry, it stems from an inner force; it comes and it goes, like flowers, bloom and fade.
It's time for the BRITs, but who'll be the talk of the O2 this year?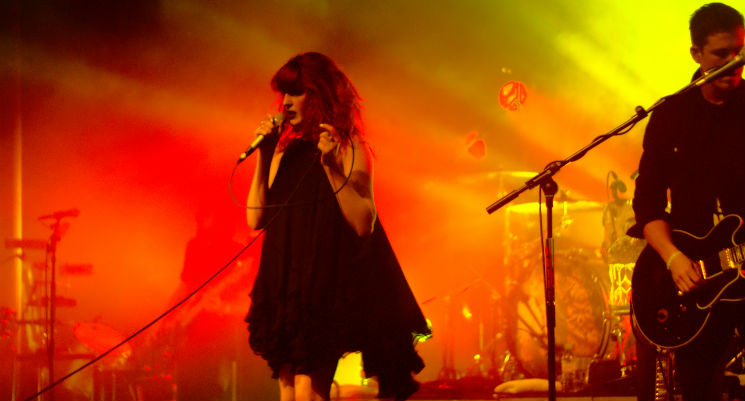 ---
A Gyllenhaal double; what will come up trumps?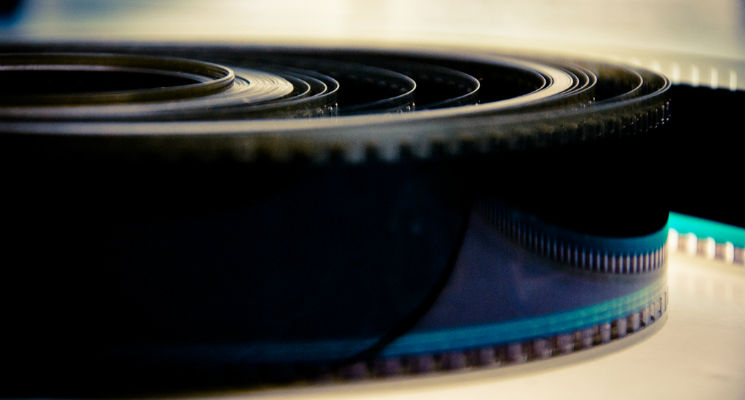 ---
From the iconic to the unlikely, here are 5 of our favourite romantic film soundtracks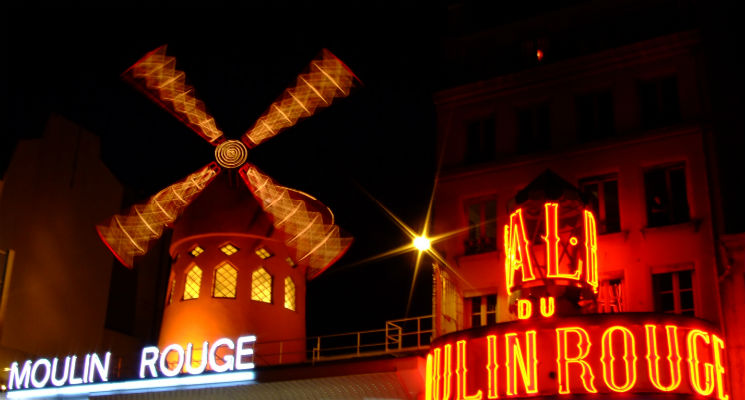 ---