EDINBURGH TV FESTIVAL // TV FACTS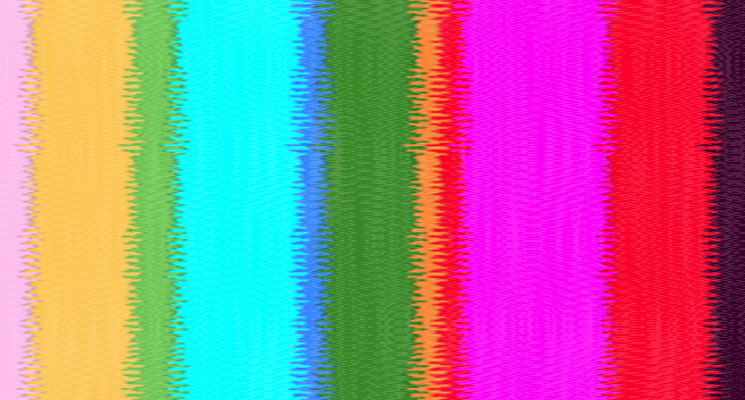 In an era of HD, watching TV on your phone and binge-watching boxsets, TV seems practically unavoidable. Not to mention creating some of the biggest global talking points. But it wasn't always thus – what was the first ad, who's the most-seen face on British TV and can you guess how many years of your life you'll be watching TV for? (You'll be shocked. And might even turn off the TV for a bit.)
The dawn of television
In 1928, Charles Francis Jenkins created W3XK in America, the first 'mechanical TV station', which aired its first broadcast on July 2nd.
For its first 13 years, TV was commercial-free. The first TV ad broadcast in the US was for a Bulova watch on WNBT (now WNBC), airing on July 1st 1941.
In Britain, John Logie Baird installed a TV in 1930 at 10 Downing Street; Prime Minister Ramsay MacDonald and his family watched the first ever UK TV drama, The Man with the Flower in His Mouth, on it.
Running rings around it
The 1936 Olympics became the first Olympic Games to be broadcast on television. The summer Olympics capture an average of 2 billion viewers.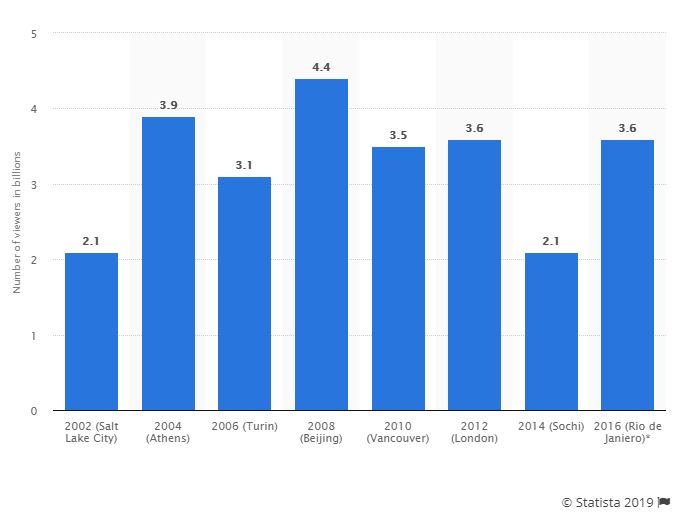 (Image via)
Other sports heavy hitters are the Fifa World Cup, which reaches an audience of 3.5 billion, and the Tour de France, which pulls in around 2.6 billion world-wide.
Check out our sports playlist:
Get me to the church on time
Royal weddings have always been a huge draw for TV audiences – an estimated global audience of 750 million watched Prince Charles marry Lady Diana Spencer on 29th July 1981. For Prince William and Kate Middleton's wedding on 29th April 2011, there were 72 million live streams on YouTube, and in the UK 36.7 million watched the coverage; one paper estimated the global viewership 'in the three billion range, give or take 500 million.'
Keep calm and carry on
Coronation Street is Britain's longest-running soap opera, with the first episode airing in 1960. Blue Peter gets the gold badge for the longest-running children's show (debuting in 1958), whilst Panorama is the longest-running current affairs programme, having been on air since 1953.
I can't get no sleep
Friends was originally called Insomnia Café. The execs then toggled between calling it Friends Like Us, Across the Hall and Six of One before settling on Friends for the show's premiere on September 22nd 1994. And Joey and Monica were supposed to be the love interests. Could that have been any more wrong? Despite the fact the last episode aired in May 2004, Friends is as popular as ever – it's Netflix's most-streamed series in the UK
Name that tune
One of the most recognizable pieces of music in the UK (in a PRS poll in 2008 it beat 'God Save the Queen'), the Eastenders theme tune was composed by Simon May in 1984. But the composer suggested that, actually, the genesis of the tune dates back to his piano teacher teaching him scales when he was seven – the melody came from those scales.
Want to watch a choir of dogs singing the 'enders theme tune? C'mon, who'd say no to that?
Four notes could make you a fortune
The original, four-note (A-G-C-A) sonic logo for Channel Four, 'Fourscore', was composed by David Dundas, who reportedly earned £3.50 every time it was played - totaling about £1,000 a week. Which, considering it was used for over a decade, must have been a nice little earner. It was also the shortest length of music to be copyrighted at the time.
He had a way to go if he wanted to challenge Nokia, though – the world's most-played ringtone is apparently heard 1.8 billion times a day.
Dragons and Dynasties
Biggest global audience for a drama? We're betting it was Game of Thrones' recent finale. The HBO show is available in more than 150 countries worldwide, many of whose viewing data isn't easy to retrieve, making a global figure impossible to calculate. But 19.3 million watched it in the US – versus the 3 million who watched the season one Thrones finale – and that number was expected to at least double once 'delayed viewing' was factored in.
In the UK, 3.2 million viewers apparently took the day off work to recover from watching the show as it aired live at 2am, with another half a million tuning in for the evening slot. (Presumably having spent the entire day in a bunker, with their fingers in their ears, and their eyes shut, to avoid spoilers.)
Money, Money, Money
Who are TV's highest earners? According to USA Today, Judge Judy netted the biggest haul in the US last year. She makes a cool $47 million a year hosting her eponymous show and sold the rights to her show's extensive library for an estimated $100 million. According to Forbes.com, Sofia Vergara topped the list of highest-paid TV actresses (for the seventh year running), earning a cool $42.5 million from her TV role and endorsement deals. In a rare reversal of the gender pay gap, The Big Bang Theory's Jim Parsons heads up the list of highest-paid TV actors, pulling in $26.5 million.
The most-viewed person on British TV isn't an actor or presenter
Yes, that's right, the 'test card girl' is the most aired face on British TV. From 1967-98, the BBC showed a static image of eight year old Carole Hersee playing noughts and crosses with a toy clown on the 'Test Card' whenever a channel was off-air, wracking up 70,000 hours of airplay in the process. Carole herself, whose father was an engineer helping to design the test card, only got paid £100 for her photo. It's not clear if the clown received a buy-out.
You'll spend nearly 10 years of your life watching TV
You may not think you spend that much time watching TV. But according to a recent study of 2,000 people by UKTV, the average person will spend a staggering nine and a half years in front of the TV. They also found that 90% of us are still watching on a telly, rather than a phone or tablet, with 43% still preferring to watch TV live, rather than on catch-up or streaming.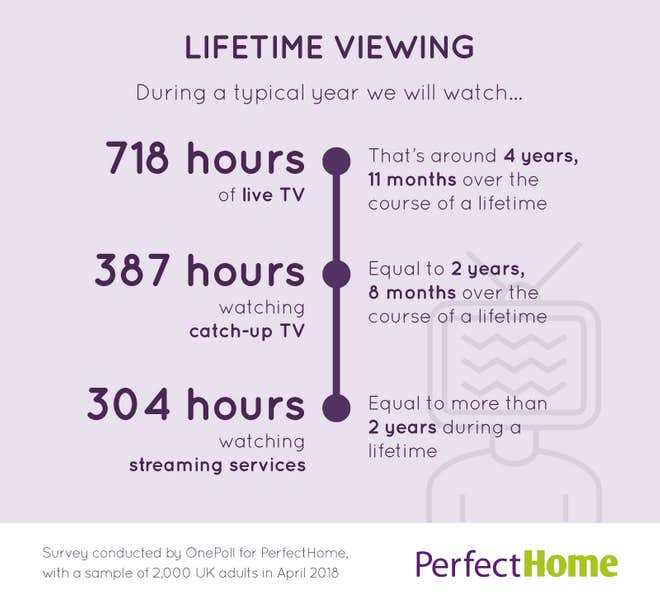 (Image via)
Need music for your TV production?
We've got you covered:
How can we use music to tell stories?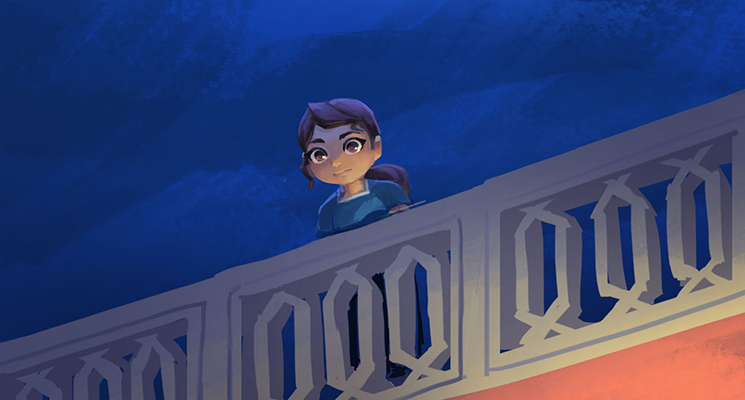 ---
See all the action from our London showcase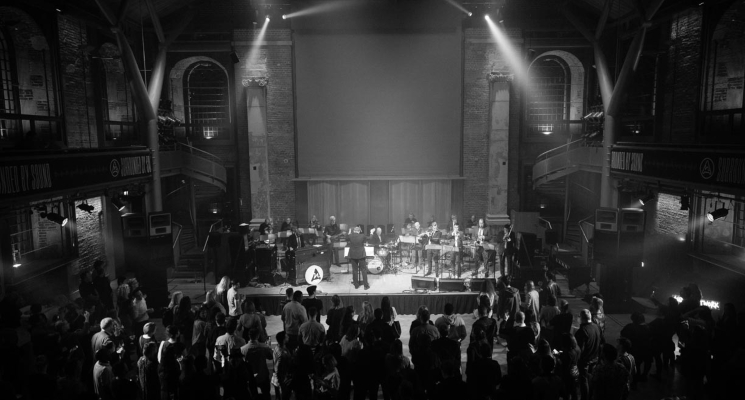 ---
Meet the creative women behind 'Sitara'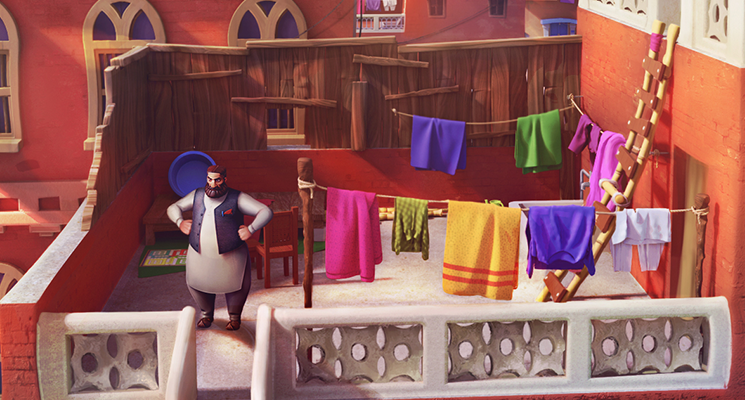 ---