TV IS BECOMING MORE CINEMATIC (& YOUR SOUNDTRACK SHOULD TOO)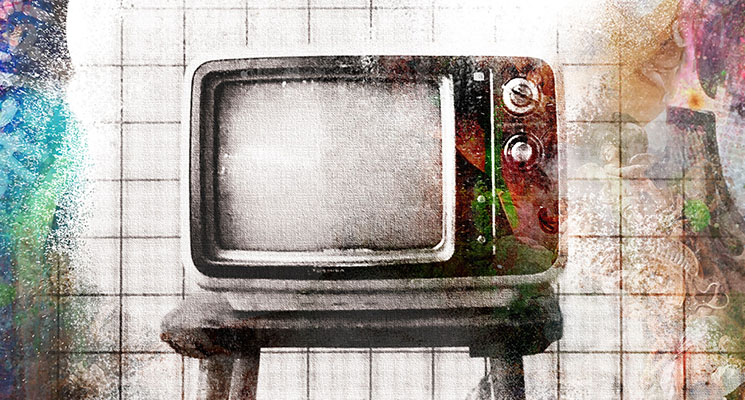 As TV becomes more epic and long-form, with platforms and producers such as Netflix, Amazon Prime and HBO changing the landscape in terms of the scope and budgets of their shows, the soundtracks for TV shows are also gaining increased attention from viewers and fans.
The art of the music supervisor
2017 saw the first Outstanding Music Supervision Award at the Emmys – awarded to Susan Jacobs for her work on HBO's Big Little Lies. It was an overdue recognition of the art of the music supervisor in working with a show's creative team; their choices can be crucial in shaping the audience's reactions to a character or a scene.
Plus, there's the hidden part of the job – having to sift through potentially thousands of tracks to find the right tune, and the sometimes not inconsiderable task of clearing the permissions.
Big Little Streams
A music supervisor's pick can have a huge knock-on effect on an artist's career. According to Shazam, the twelve most-shazamed songs during Big Little Lies' run were captured over 750,000 times on the app – the most popular being Michael Kiwanuka's 'Cold Little Heart', which is used on the title sequence. The daily amount of Shazams for the top songs received a 1,600% spike.
Cult Netflix bingewatch Russian Doll featured Nilsson's 'Gotta Get Up' from 1971 on heavy repeat, as Nadia (Natasha Lyonne) relived her 36th birthday party over and over again, leading to a 3,300% lift in Spotify streams the week after the show's premiere.
The Guardian also revealed that PRS figures show that while the number of programmes made available across major on-demand TV/film platforms has increased by 45% in the past five years, up from 147,000 to 212,500, the number of musical works featured rose 62%, from 488,500 to 789,500 – which is obviously good news for artists who may be relying on streams and YouTube for potential revenue.
Check out these five cinematic quality tracks reccomended by Audio Network Music Researcher, Jamie Gosling:
Dollar Bills by Jack Baker and Ryan Jacob
Malala Yousafzai by Jessica Dannheisser
Stomp Clap Bad Ass by Tristan Ivemy
Need You To Stay by Thomas McNeice, Janine Shilstone and Neil Mulholland
Nexus by Mark Petrie
So, which TV shows have been sending their viewers straight to Shazam and Spotify? We've picked our favourite soundtracks – whether it's original music or those spot-on choices by expert music supervisors.
Big Little Lies
Susan Jacobs' award was well-deserved – over two series of Big Little Lies, the music has almost as much of a part to play as the characters. Michael Kiwanuka's Cold Little Heart floats dreamily over the title sequence, giving an off-kilter, slightly eerie quality to the seeming perfection as the characters drive along the Monterey coast.
Including everything from Sparklehorse to Patti Smith, Elvis to Sufjan Stevens, the music chosen by Jacobs often illustrates characters in subtle ways, as Billboard point out:
"One of the most quintessential Madeline moments of the show happens during her dinner with ex-husband Nathan Carlson (James Tupper), his young wife Bonnie Carlson (Zoë Kravitz) and her husband Ed. During dinner, Bonnie sets the mood with some of her tunes. Madeline can't get enough of a Sade song Bonnie plays, but tellingly confuses the music for Adele. It's a brief interaction, but it shows just how out of touch Madeline can be with the world around her, especially since her husband Ed (who plays music all the time) says he has the song. Of course he does."
Another interesting aspect of the show's music is that tracks are used to narrate more than one scene in an episode, cleverly juxtaposing moods. For example, Jane's young son Ziggy dances to Papa Was a Rolling Stone in Madeline and Ed's living room; the music then continues to intensify as the scene cuts to Jane speeding after a confrontation with Ziggy's father, happiness giving way to rage and frustration.
The second season may not have been such a critical hit, but Paste magazine was full of praise for its music choices: 'The soundtrack is nearly perfect — it never hits a sour note, always supplies the right sound for the mood and entertains endlessly. You know it's a truly great soundtrack because it works both on the show and on its own.'
And one-woman meme-maker Renata Klein (Laura Dern) certainly lit up the Twittersphere in season two as she lip-synched along to Diana Ross's It's My House for her 'women in power' photoshoot, outside her megamansion, posing up a storm in a red metallic megafrock. All hail Renata, may you never 'not not be rich'.
For a great selection of classic and modern tracks for TV soundtracks, check out the Sound and Story playlist.
Peaky Blinders
On a gathering storm comes a tall handsome man, in a dusty black coat, with a red right hand
Five series into the dynastic saga of Tommy Shelby and his Peaky crew, and the music remains an iconic part of the show's appeal. The clanging, industrial bells, growling vocals and seedily menacing feel of Nick Cave and the Bad Seeds' Red Right Hand soundtracking the title sequence immediately announced that this wasn't going to be your usual period drama when the show launched in 2013. The fusion of 1920s visuals with modern music was an element that immediately hooked viewers and created a cult following.
Show creator Steven Knight says that, 'the Peaky Blinders story and the music we use are twins, born at the same time. It would be difficult to imagine most of the pivotal moments without the soundtrack.' The outlaw family's trials and travails have received musical assistance from artists as varied as the Arctic Monkeys, David Bowie, Iggy Pop, Radiohead, Joy Division and Laura Marling. As to how they're chosen, Cillian Murphy (Tommy) revealed to the NME that, 'you just know when a song is "Peaky". The artists are outsiders. They have resisted the tyranny of the mainstream, shall we say?'
The recent fifth series marked a slight departure; as it's dealing more with Tommy's mental state, the team wanted a score to get inside his mind, and called on Mercury-nominated Anna Calvi to pen it, after they'd used her music in previous series. For director Anthony Byrne, Anna 'sounds a bit like Angelo Badalamenti and the stuff that he's done for those Lynch films.
There's an element of violence to her work and it certainly sticks in your head.' For Calvi, the challenge was to explore both Peaky Blinders' darkness, together with the vulnerability of being damaged by the war, and the love that the family have for each other.
Musically, Calvi revealed that, 'the sense of beauty with brutality is something I've always been interested in exploring with my music. What was exciting to me was how to demonstrate that with the guitar. I took a lot of inspiration from Westerns, because I do see Peaky Blinders as a Western set in Birmingham.'
For a great selection of indie tracks for TV, have a listen to the Indie playlist.
Atlanta
Esquire noted that 'Atlanta doesn't have a theme song. Instead, it has something much better: a musical identity. The soundtrack is in many ways a character of its own, one that's navigating the underground hip-hop scene as much as its characters are.'
Creator and star Donald Glover - aka Childish Gambino's - Golden Globe and Emmy-winning FX show shines a spotlight on the city, and its soundtrack represents the diversity of its musical influences. Glover's Earn Marks becomes the manager for his cousin, up-and-coming rapper Alfred 'Paper Boi' Miles and the soundtrack includes everything from local Atlanta favourites (OJ da Juiceman, Rich the Kid and Yung Bans), to classics from Curtis Mayfield, the Delfonics, Sam Cooke and Bill Withers, plus Kamasi Washington's modern jazz and Erykah Badu.
In an interview with the Washington Post, one of the show's editors, Isaac Hagy, revealed the thinking behind using OutKast's Elevators in the first season finale's last scene: 'The show takes such care to skirt expectations that I didn't want to use it in a way that would come off as cheap… The song is very optimistic, but it's also realist. It's very much about struggle, but [also] about family. It just all ties together what I feel like is at the heart of the show.'
Demonstrating the power of TV in creating an audience for music artists, Atlanta's success can take some credit for launching Migos into the stratosphere - the trio's One Time is playing in the background of the first scene of the first season. Glover then shouted them out when he accepted a Golden Globe for the show, calling them, 'the Beatles of this generation.'
Check out the Beat Series for hip hop tracks for TV.
Sex Education
Some were confused by the show's John Hughes-esque US gloss (it's actually filmed in Wales), but everyone who loved Sex Education was in agreement that a fantastic cast headed up by Gillian Anderson and Asa Butterfield – playing a sex therapist and her awkward teen son – and a selection of soon-to-be-massive stars (such as Emma Mackey, as tough-girl Maeve and Ncuti Gatwa as scene-stealing Eric) made for a coming-of-age delight.
Music supervisors Matt Biffa (The End of the F**king World, Lovesick) and Ciara Elwis (Derry Girls) were the team behind the music for the series, working with composer Oli Julian (Catastrophe) for the original score. The stellar soundtrack highlights the show's themes of individuality and positivity, featuring everyone from Beth Ditto to the Smiths, Ann Peebles, Bikini Kill and even Sigue Sigue Sputnik. Plus American rocker Ezra Furman was called on for existing tracks and original tracks – he and his band, The Visions, even have a cameo as the band performing at the school dance in episode seven.
Series 2 brought back Ezra Furman and added in everything from Frankie Goes to Hollywood to Salt 'n Pepa, Sharon Van Etten to The Velvet Underground and even The Osmonds ('Having a Party' from 1974 soundtracks part of Otis's disastrous party in episode six.) The mix of deep-cuts and covers, together with more recent hits makes Sex Education's sound as varied and multi-layered as its characters and storylines.
Killing Eve
Going head to head with Sex Education on the wildly eclectic soundtrack front is smash-hit Killing Eve, which won a BAFTA for its original music. If you want to get inside murderous Villanelle's head, then look no further than the show's intricately-curated soundtrack.
Producer and composer David Holmes (Ocean's Eleven, Out of Sight, Logan Lucky) and music supervisor Catherine Grieves (You Were Never Really Here, Riviera, Call the Midwife) use a lot of vintage music and obscure, quirky songs to underscore 'the emotional and geographical journeys' of the characters, as they ricochet around Europe. Serge Gainsbourg and German electro are mixed with Russian folk - and a Dutch version of Angel of the Morning by 60s performer Willeke Alberti for season two.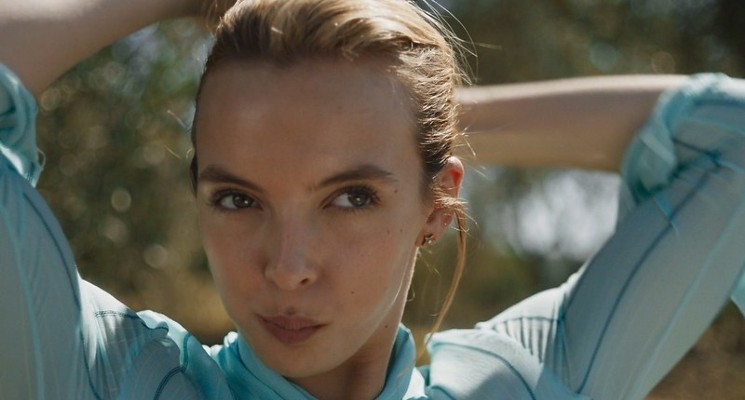 Vilanelle from Killing Eve via
Grieves says she tends to avoid popular tracks, as 'it can take you out of the show - but if it's something you've never heard before, it becomes part of our world. As a music supervisor, it's really powerful when people go, "Oh, that's the song from Killing Eve" rather than "Oh, that's a song I heard on Killing Eve".'
Season 3 features everything from classical music (including Mahler, Purcell and Strauss) to moody indie rock vibes from the band Unloved and a memorable rendition of Elton John's 'Crocodile Rock' when Villanelle briefly reunites with her family. Plus there's an intriguing cover of Taylor Swift's 'Look What You Made Me Do' over episode seven's opening titles. It's credited to 'Jack Leopards and the Dolphin Club', leading to speculation that it's her brother on vocals (as Austin Swift's Twitter name used to be The Dolphin Club.) Even the covers have a mystery to unravel on this show…
Fleabag
Phoebe Waller-Bridge's all-conquering second (and final) series of Fleabag bagged a clutch of Emmy Awards (for best comedy series, best writing and best actress). It made priests sexy (or certainly one priest), confirmed that Olivia Colman is just as brilliant when she's playing vile step-mothers as Oscar-winning queens and revealed that actually, Fleabag's most important relationship is the one with her sister, Claire. Anyone with a sibling probably got a bit choked up when the latter confessed, when wondering whether to chase her potential love interest to Finland, that 'the only person I'd run through an airport for is you.'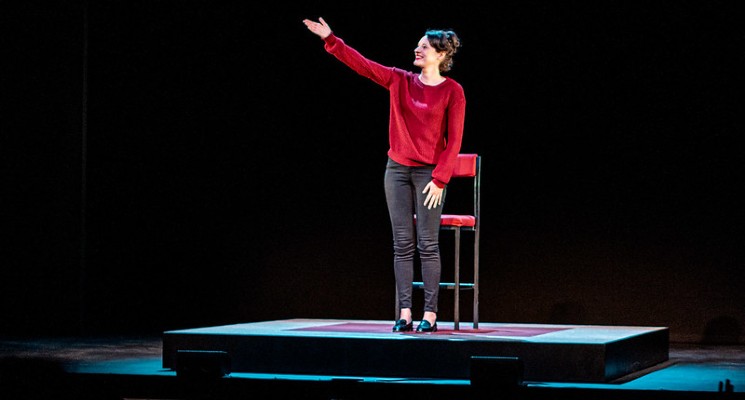 In a life-imitating-art manoeuvre, the soundtrack for season two was composed by Phoebe's real-life sister, Isobel Waller-Bridge, who's also composed for Black Mirror (on Rachel, Jack and Ashley Too from the most recent season), the BBC's The Split, and for theatre (Woyzeck at the Old Vic). The push and pull of Fleabag and the Priest's relationship, and her emotional journey, underpinned much of the score, with Waller-Bridge using a mix of child choristers at the beginning of the series, and an adult choir as the relationship evolved. The lyrics are a mixture of Greek and Latin – which even manage to sneak in some cheeky double entendres.
Synths and shoulder pads are back and bigger than ever – check out the best 80s-influenced music, TV and movies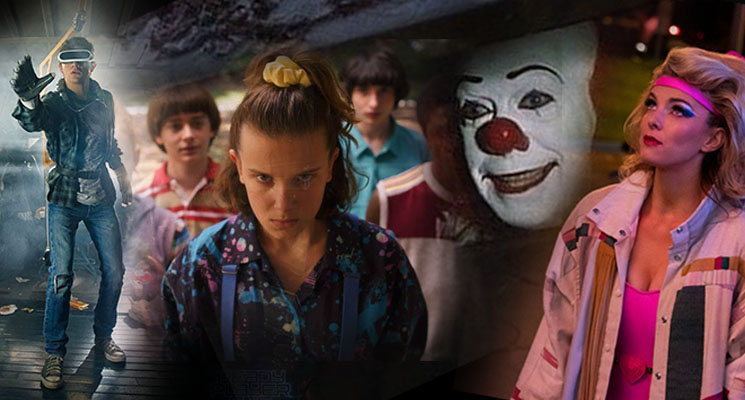 ---
From Jaws to Avengers Endgame, what makes a movie trailer a must-see? Check out our list of epic trailers – and the best music for trailers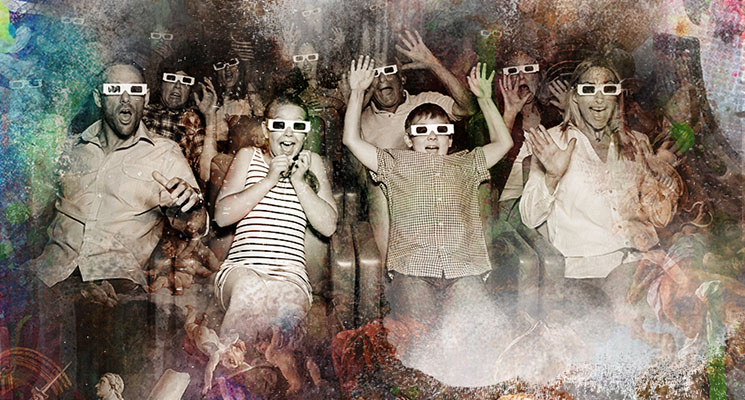 ---
80s pop icon Nik Kershaw releases his ninth album and talks songwriting, collaborating with Elton John and what he loved about returning to Abbey Road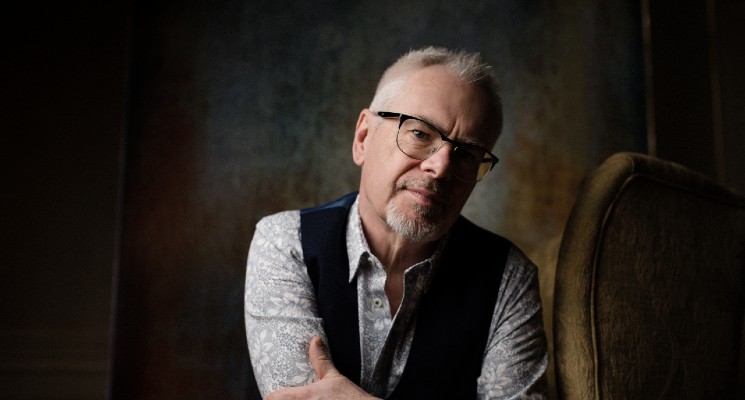 ---