THE 17 BEST SHORT FILMS OF ALL TIME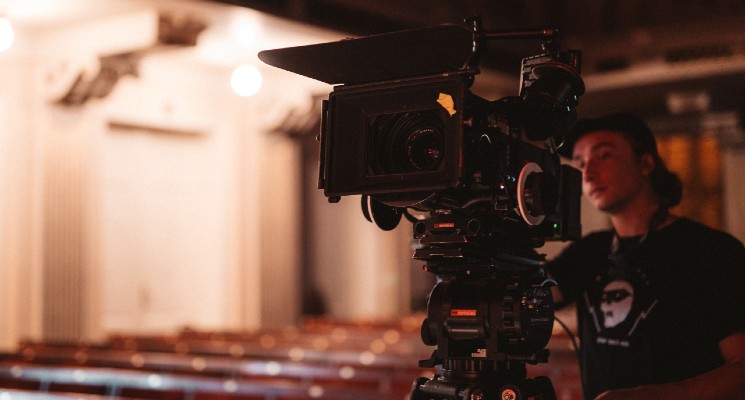 It's no mean feat producing a film that can tell a story, attract an audience's attention and make them feel some kind of emotion, all within the space of a few minutes. For this reason, we appreciate short films of every type of genre.
Here, we spotlight the best short films to have ever been created – from 1902's Le Voyage Dans la Lune to 2019's The Neighbors Window – as well as drawing attention to the best short films on Netflix and YouTube.
What you'll find ties these shorts together, is a killer soundtrack, and we're all about the music. From tense dramatic builds to more lighthearted background music, each of these short films use music to complete their visual storytelling.
If you're looking for inspiration and are thinking of creating your own short film, why not start with the soundtrack? Check out our Editor's Toolkit to get you started.
---
Contents:
Best short films of all time
Best short films on Netflix
Best short films on Youtube
Best short film of 2020
The soundtrack to your short film
---
Best Short Films of All Time
1. The Phone Call
Release Date: 2013
Director: Mat Kirkby
The Phone Call is an Academy-Award winning film that focuses on a call centre worker named Heather, played by Sally Hawkins. When Heather receives a call from Stan, a stranger suffering from depression, she finds herself in an urgent situation that forces her to trust her instincts.
What happens after that? We're not telling. But what we will say is that the ambient background music in The Phone Call is nothing short of exceptional.
2. Three Little Pigs
Release Date: 1933
Director: Burt Gillett
Disney – perhaps the most famous short filmmakers in the world – have been creating shorts ever since they set up shop. And although everyone has a personal favourite Disney short, I think we can all agree that 1933' Silly Symphony Three Little Pigs is one of the best short films of all time, period.
3. La Jetée
Release Date: 1966
Director: Chris Marker
La Jetée is a French sci-fi short film that follows a prisoner named Davos living in a post-apocalyptic world. Using dialogue, still black and white photos and, most importantly to us, music, Chris Marker tells a tragic tale that entertains the concept of time travel.
La Jetée (1962) [english subtitles] from D. Brion Ebey on Vimeo.
4. God of Love
Release Date: 2010
Director: Luke Matheny
Starring, written and directed by Luke Matheny, God of Love is a critically acclaimed black and white comedy short film that centres around a singer-cum-darts player who receives a box of love darts. These magical darts contain the power to make individuals fall in love with the thrower, which puts Matheny's character in a moral dilemma. Should he trust his head or his heart? Watch now to find out!
5. Le Voyage Dans la Lune (A Trip to the Moon)
Release Date: 1902
Director: Georges Méliès
Even if you've never seen Le Voyage Dans la Lune, you'll most likely recognise its most famous scene featuring an uncanny 'man on the moon'. This pop culture presence the film still has almost 120 years on from release is a credit to Georges Méliès innovative mind.
6. Vincent
Release Date: 1982
Director: Tim Burton
Vincent is a 1982 stop-motion horror that allowed an audience access to Tim Burton's imagination for the very first time. Exploring its eponymous character, a young boy wildly obsessed with actor Vincent Price (who narrates the film) and writer Edgar Allen Poe, Burton's first film is an absolute pleasure to watch – and most likely semi-autobiographical.
7. Mama
Release Date: 2008
Director: Andy Muschietti
Mama is Argentinian director Andy Mischietti's horror short that inspired Guillermo Del Toro's 2013 thriller of the same name. Both films focus on two sisters living in a home haunted by something that resembles their mother.
But, be warned: although Mama is one of the best short films ever, it certainly isn't suitable for the faint-hearted.
Best Short Films on Netflix
8. Ghosts of Sugar Land
Release Date: 2019
Director: Bassam Tariq
Considering that Ghosts of Sugar Land made a big impression when it premiered at the 2019 Sundance Film Festival, it comes as no surprise that the short film is one of the best available to stream on Netflix. Pivoted around Mark, a young Muslim who became radicalised; the documentary explores how one person's actions can have consequences for many.
9. Zion
Release Date: 2018
Director: Floyd Russ
Wrestling against his team of able-bodied others and the restrictions he faces being born without legs, Zion Clark is an inspirational athlete who defies expectations. Netflix's Zion is a powerful short film that offers an audience a glimpse into the wrestler's life – a life that may have started in foster care but is now led by passion.
10. The Wrong Trousers
Release Date: 1993
Director: Nick Park
Wallace and Gromit's cracking adventures are currently streaming Netflix – including Academy-Award winning short The Wrong Trousers. Will we be watching it once we're finished writing this best short films list? Yes; yes we will. Mainly because we crave the nostalgic feeling we get when we hear the iconic theme tune.
11. Extremis
Release Date: 2016
Director: Dan Krauss
Director Dan Krauss explores the emotional rollercoaster that comes with making decisions to end a patient's life, from the perspective of doctors, patients and family members. Titled Extremis, the short – filmed in an intensive care unit in the US – is not an easy watch, but certainly an important one.
Best Short Films on YouTube
12. Hair Love
Release Date: 2019
Director: Matthew A. Cherry
Hair Love is a warming short from Sony Pictures Animations that follows 7-year-old Zuri's mission to style her Afro-textured hair. Aiming to challenge the stereotypes of black men, the sweet tale touched the hearts of many – so much so, HBO Max has ordered a 12-episode series based on the short.
13. Bottle Rocket
Release Date: 1993
Director: Wes Anderson
We all know Wes Anderson as the director of The Grand Budapest Hotel, Fantastic Mr Fox and Royal Tenenbaums; but once upon a time, he was just another amateur filmmaker. In 1993, Anderson released his short film Bottle Rocket: a black and white film starring two young brothers, Owen Wilson and Luke Wilson, and some lovely piano background music.
14. The Cat Concerto
Release Date: 1947
Director: Hanna and Barbera
Fun fact: a Tom and Jerry flick once won the Academy Award for Best Short Film. What was it called? The Cat Concerto.
Directed by legends Hanna and Barbera, The Cat Concerto is fun, comical and beautifully animated. And it's available to watch for free on Youtube!
15. Two Cars, One Night
Release Date: 2004
Director: Taika Waititi
Our second black and white film from a now-esteemed director is Two Cars, One Night by the ever-creative Taika Waititi. The short flick focuses on three young children – two boys and one girl – who develop a friendship in a pub car park in New Zealand.
16. LAVA
Release Date: 2014
Director: James Ford Mercy
If you ask us, Pixar reigns supreme when it comes to producing short films. And our favourite Pixar short has got to be LAVA.
LAVA is a 5-minute musical (we love a musical) that puts a tropical, lonely volcano at its forefront. We won't spoil the rest for you but know that it's well worth watching! (Hint: there's a happy ending.)
Best Short Film of 2020
17. The Neighbor's Window
Release Date: 2019
Director: Marshall Curry
According to the Academy, the Best Short Film of 2020 is Marshall Curry's The Neighbour's Window. And, after watching the short for ourselves, we see no reason to disagree.
The Neighbour's Window is inspired by a true story of a mother whose life is twisted upside down when some free-spirited youngsters move in across the road. And, not only is Curry's film a masterclass in cinematography, but it's also raw, emotional and filled with Hitchcockian suspense.
The soundtrack to your short film
Now that we've explored the best short films thus far, it's time to let you know how we can support you on your journey to creating your own.
Audio Network is an online catalogue of high-quality music tracks used by amateur filmmakers and professional producers alike. Within our collection of over 175,000 songs, we have compositions to suit every kind of short film genre. We're talking country music, action music, cartoon music, romantic music, comedy music, fantasy music, sci-fi music and more.

Find the perfect track for you by using our advanced search tool right now
Take a look at the best Super Commercials of 2020 and 2021, featuring everything from Audi to avocados.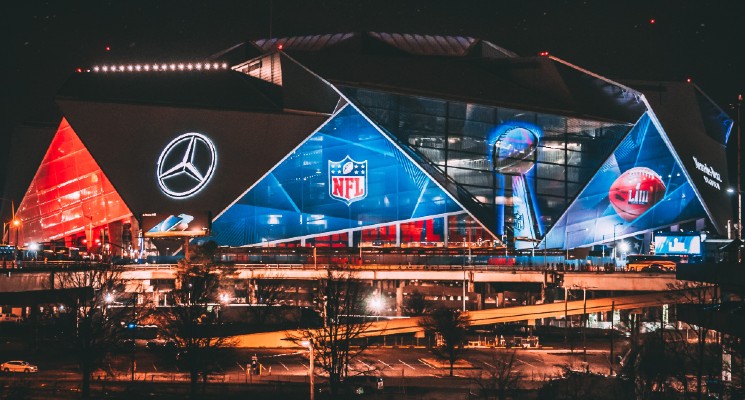 ---
Looking for Christmas music to license? We have everything you need – check out our best festive syncs.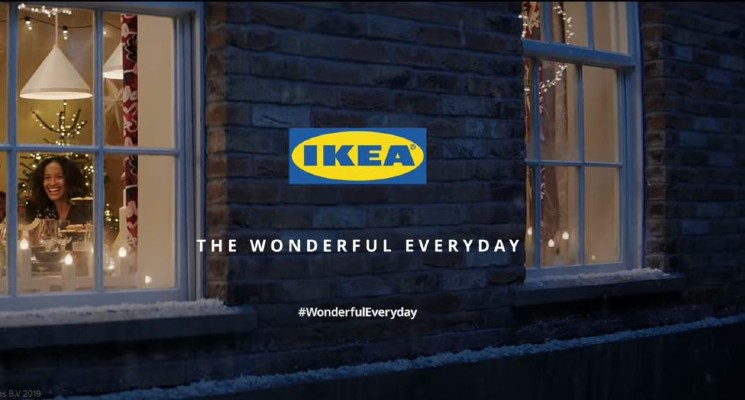 ---
What does a Music Supervisor do? Anny Colvin, Music Supervisor for Rock Paper Scissors, talks to us about how she got started in a career in music supervision and what her creative processes are in sourcing the best trailer music for Film & TV.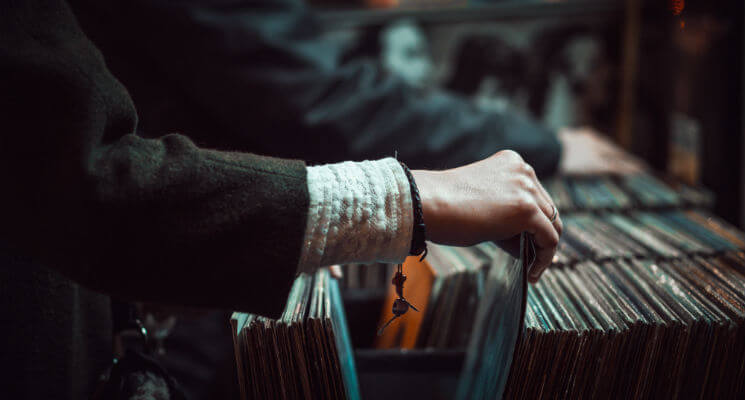 ---