EVERYTHING YOU NEED TO KNOW ABOUT PODCASTING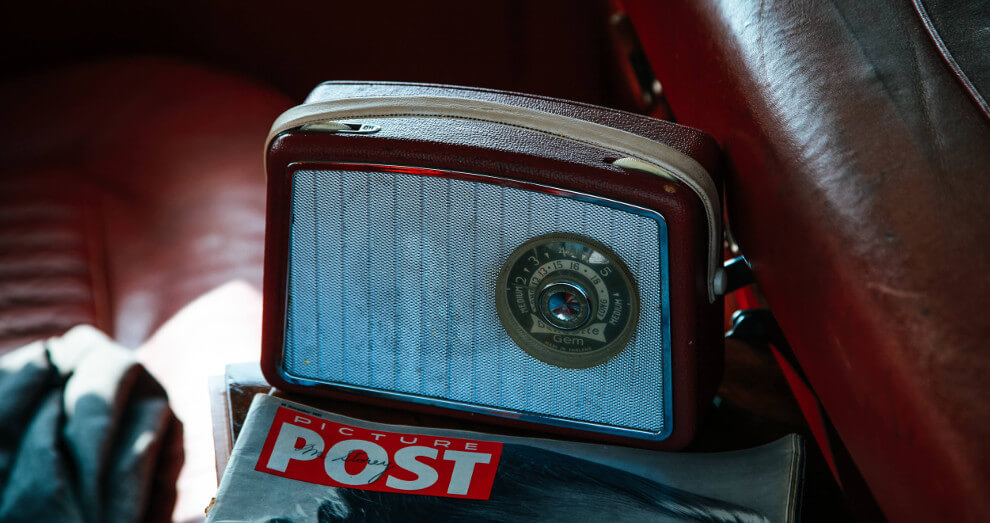 According to podcastinsights.com, as of the start of 2020, there were over 30 million episodes of 900,000+ podcasts in the US alone. I know what you're thinking: that's a lot of content. So, you've come here to learn how to make a good podcast: the type that stands out from the rest.
How do you do that? With music, of course.Explore our guide to creating a good podcast – with great podcast music – below.
But first, here's a taster of what's to come. (We know, we spoil you.)
'Grey Goose' – Igor Dvorkin, Duncan Pittcock, Ellie Kidd
'Vibrant Heritage' – Paul Mottram
'Curiosity Shop' – David O'Brien
How to start your own podcast in 6 easy steps
There's never been a better time to learn how to start your own podcast and build a connection with an audience. First, it's essential to consider the following questions so you can home in on your podcast's vibe.
1. Brainstorming your podcast
What's your goal for your podcast?
You can produce a good podcast about anything at all – the only limits are your imagination and your interests or passions. As you start planning, think about questions such as: 'Why am I starting a podcast?' – i.e., what's your goal – and 'What's the podcast about?'.
Is your goal for your podcast:
To be recognised as an industry leader?
To generate leads for a business or another project – such as a book or a radio show?
To showcase your talents – e.g. as a therapist or a comedian?
To share an important message?
Just to have fun and share your passion for a subject?
What's your podcast about?
Before you read up on how to make a good podcast, you must decide on your podcast's genre.
The top five podcast genres are:
Business
Comedy
Society and Culture
News and Politics
Health
However, we're here to encourage you to be as niche or as expansive as you like. You can create a good podcast about anything, from the greats of pop music to Japanese video games, cult horror movies to cookery to true crime.
Top tip: search the various podcast platforms – such as Apple Podcasts – for other podcasts in your chosen genre and give them a listen to work out what you think they're doing well – and how you can make yours unique.
2. Choosing your format
Part of learning how to start your own podcast involves choosing a format.
Do you want to co-host with a friend or colleague, or go it alone? Perhaps you're keen on interviewing a different guest or expert for each episode? When it comes to podcast formats, you can choose whichever one works best for you and your content.
The most common formats are:
Interview-based – These usually feature a single host, such as The Joe Rogan Experience. Joe has become the second most popular podcaster in the world, since launching in 2009 and has interviewed everyone from Lance Armstrong to Elon Musk, Edward Snowden to extreme athlete Wim Hof.

Scripted non-fiction – Usually with a single theme for a full season, probably the most famous example of this format is the true-crime phenomenon Serial, which became a worldwide talking point when it launched in 2014.

News – This format generally looks at the news within a specific industry, or from a particular perspective, such as Slate's Political Gabfest, or news website Vox's The Weeds, which looks at the nitty-gritty of policy and how it affects the public and vice versa. One of the best podcasts for a commute is the Global News Podcast, which compiles two 30-minute news broadcasts weekly from the 24-hour coverage offered by the BBC World Service.

Scripted fiction – Similar to radio dramas, these often have very high production values and sometimes feature big-name voice actors. Check out Homecoming (with Catherine Keener, Oscar Isaac, Amy Sedaris and David Schwimmer) – each cliffhanger episode will ensure you binge-listen. Or Passenger List – a tale of international intrigue about the aftermath of a mysterious airline crash.
3. How often should your podcast come out?
There are no hard and fast rules on this. Some are daily, some weekly; some podcasters produce a series or a season, then go on hiatus for a while.
A rough rule of thumb, though, is to put out content weekly, which allows you to build a following and a connection with your audience – and also gives you a schedule to stick to.
4. Using Music in Podcasts
What is podcast music?
How to make a good podcast? Add great music.
We hate to sound like a broken record, but podcast music is key to the creation of a polished, professional podcast.
Podcast music can be anything from a jingle that opens and closes each episode to the background music that complements the tones of your voice with its nonchalant, reposeful sounds.
Where do I get podcast music?
Right here! Our catalogue is filled with tracks that require no podcast music license. Formatted to help you find music for podcasts of any genre, to suit any mood; all the tracks here at Audio Network are created with editors in mind. In the Editor's Toolkit, you'll find beds and soundscapes, hand-picked playlists, together with 30- and 15-second versions of a track, and a vast range of different mixes and stings.
How to choose podcast music?
You've decided you're going to be using music in your podcast (we're glad you're listening) – but what to choose? Why not have a listen to these dedicated music for podcasts playlists:
For drama or storytelling, take your pick from powerful pop to emotional opera. If you're a hotshot chef, then check out the Taste the World playlist. Bring the laughter with the Comedy playlist or choose from the tech playlist if you're in that field.
Podcast music intro tracks
If you want a distinctive podcast music intro or outro, then look to our expansive array of records (which, as we've already mentioned, do not require a podcast music license).
Much like a movie score or a TV theme tune, music for podcasts set the tone for your show, and the intro music will give your content a distinct mood and sound. Segment change music is an easy way to mark a transition between sections, and outro music helps to conclude the episode.
Podcast background music
Background music for podcasts can instantly uplift your series by adding extra layers of atmosphere and emotion – two of the most vital components of storytelling.
Furthermore, podcast background music is popular with creators of current affairs podcasts. The music is used to create consistency between each episode of a series to ensure that it's unique and has a distinct vibe.
Read more about background music here.
Podcast transition music
Podcast transition music is used to neatly move from one section/chapter to another.
By including podcast transition music, you're letting the listener know that the tone, scene or topic of a podcast is soon to shift. A simple snippet of music can dramatically improve the flow of your podcast as it alerts the listener that something is about to change.
Explore our scene changes playlist right here.
5. Creating Your Podcast
What equipment and software do you need for recording podcasts?
The good news is that you don't need loads of expensive equipment to get started as a podcaster – you can begin with a pair of 'closed-back' headphones (which can be vital to avoid recording glitches, such as picking up and eliminating buzzing noises) and an iPhone.
However, according to podcastinsights.com, you need a computer and a USB microphone. And if you have multiple people recording together, you'll need one or more microphones with an XLR output. Look for a dynamic mic (rather than a condenser), which are typically better when recording multiple people.
You'll also need an audio interface – which is the bridge between your microphone and computer – it converts the mic's analogue signal into a digital signal for the computer to use.
As for where to record? Try to avoid a space that has a lot of echo or reverb.
Editing a podcast
For a beginner, there's plenty of free editing software available, such as Audacity or Garageband. Want to go up a level? Try Adobe Audition. Or, if you find the idea of editing your content too daunting, you can always outsource it.
Solo or co-hosted podcasts may not need much editing; documentary or drama-style podcasts will need a lot more.
Thepodcasthost.com has top tips for quick, easy editing:
When you realise you've said something wrong or tripped up over a word, stop and pause for a few seconds. Click your tongue into the microphone three times, then pause another few seconds. Then re-start, using the same phrasing that you used to start the segment. Don't stop recording, as then when you're editing, you can zoom in to the file, scroll right and you'll see where the sound wave becomes silent and where your three 'clicks' are.
"What I do then is click the playhead to the audio right after the clicks, I listen to how it starts, and then I go back and I find that similar place before the clicks. I click in the silence just before that point, highlight right up to before the audio section after the clicks, and I delete. Mistake gone."
If you're looking for a more polished edit, try these steps:
Record the content, include your intro and outro
Import into your editing software, and edit out the silence at the beginning and end
Edit out any mistakes as per the method above
Repeat 1-3 if you have interview audio
Amplify the volume to a standard level – 2db peak amp
Import any theme music and transition music
Use the shift tool to move these into the right place
Export your MP3 and publish
Categorising your podcast
To optimise how your podcast appears in Apple Podcasts and other directories, you need to choose the right categories for your show.
You can choose three, but Apple Podcasts prioritises the first, so make sure this is the one in which you want your show listed. You can also select a subcategory as well as the primary category; it's better to be at the top of a subcategory, such as News>Politics, rather than being further down the general category (e.g. News).
Your podcast description is like the cover copy on a book jacket – it needs to explain your content, be search-friendly, and be succinct (Apple Podcast's mobile app cuts off descriptions with a 'more' link after about 50 words).
So think about the 'who/what/where/when and why' – such as, who's the host, what's it about and why should someone listen? To get you started, think how you'd explain it to a friend. For the best search-friendly copy, bring in the words your potential listener will be using to search for a topic in your description. For example, if your podcast has a cookery focus, you could include cookery, cooking, recipes, food, chefs or home cooks.
Checklist:
Ensure you've chosen at least one category
Hone your description, including keywords
Upload your show's artwork – Apple recommends an image of 3000x3000 pixels
Which podcast hosting platform should you use?
The most popular place to distribute podcasts is in Apple Podcasts, but you can submit your podcast to several podcast directories so that you may be found more easily.
The top 5 podcast directories are:
1. Apple Podcasts
2. Spotify
3. Google Podcasts
4. Stitcher
5. TuneIn
However, Apple Podcasts and the other directories don't host your podcast media files – what actually happens is that you show Apple Podcasts where your files are located, in the form of an RSS feed. Then, whenever you upload a new episode, your feed is automatically updated, and Apple updates your show listing with the new episode.
Podcast hosting is very similar to website hosting – to set up a site, use a service like WordPress or Squarespace. But remember that audio files can require a lot of storage space and bandwidth to be streamed – a large number of listeners could prevent your website from functioning correctly. The alternative is to use a dedicated podcast hosting platform, such as PodBean, Buzzsprout, SoundCloud, Libsyn or Spreaker.
To upload to Apple Podcasts, you'll need to have at least one episode published for it to recognise your feed. Then create a new Apple ID that you'll use primarily for podcasting, before logging on to Apple's Podcast Connect. In your podcast hosting account, find your RSS feed URL and paste it into Podcast Connect before clicking 'Validate'. Check the preview of all the information, then click 'Submit'. Apple will email you a confirmation – usually within about 24-48 hours, but it can take up to two weeks. Once you're approved, you can share your show, and add an Apple Podcast badge on your site.
Here's a simple 'how-to' for getting your podcast listed on Spotify:
6. Launching your podcast
Now you're listed, you're ready to launch! You can begin with a lot of fanfare, ad spend and reach out to your network to try to get reviews. Or go for a more low-key approach – get comfortable with the idea of podcasting, publish a few episodes and do a more sustained marketing and PR push later on.
Start with finding groups of people who should be interested in your podcast, and telling them about it – then ask them for feedback and reviews, all of which will make it more likely that others will find you and you'll build your listenership – potentially to millions of listeners!
Lear more from our Ultimate Sound Recording Tips and production guide's below to help you on your way to podcast stardom.
This was originally posted on 06/05/2016 and updated on 16/09/2020
Don't know your arias from your overtures? Our guide will demystify the top classical music forms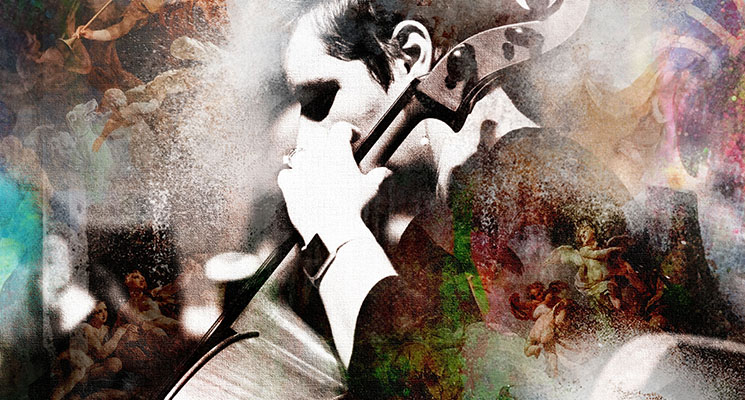 ---
With a mass of subgenres, electronic music can be a crowded market. We take a look at everything from its roots in disco, to drum 'n' bass, EDM and ambient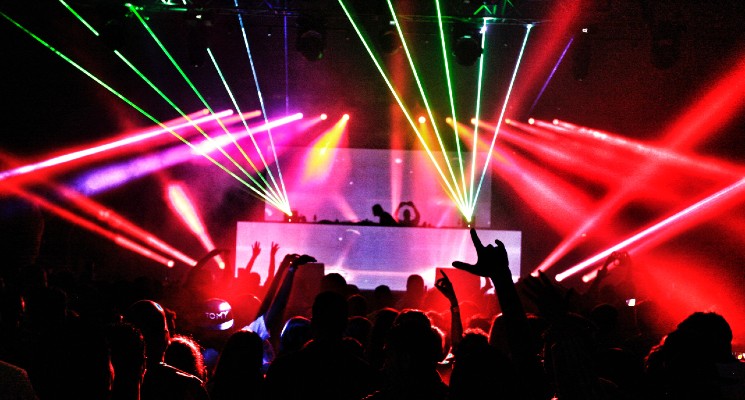 ---
It's subversive, alternative and often pretty loud, but what exactly is indie music? We take a magical mystery tour through the genre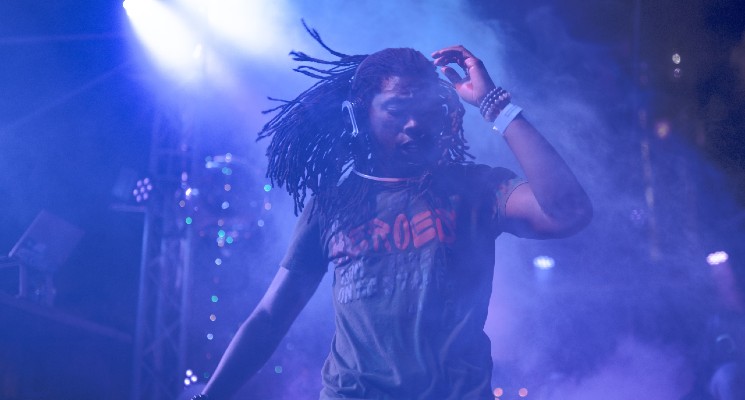 ---