Simon Anderson for PRS board membership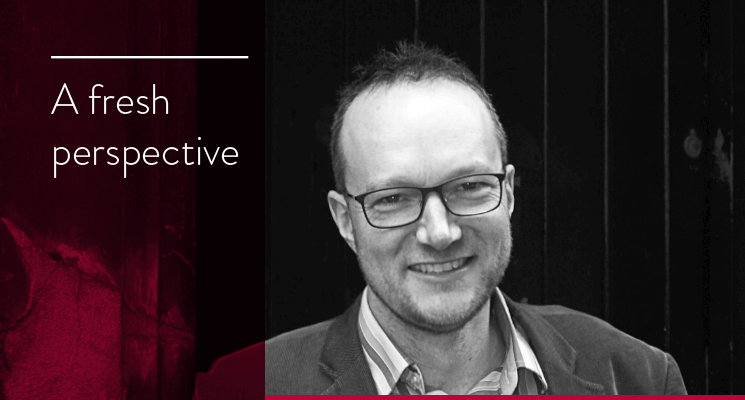 I'm Simon Anderson and I have spent my life immersed in music: as a performer, student, composer and industry professional.
I'm running for a publisher position on the upcoming PRS Board election as I want to ensure that those who need music can get it easily, legally and affordably, and ensure that those who write it get paid efficiently, transparently and fairly.
Hear me speak about the most pertinent issues that face composers and publishers today. If you like what you hear, please entrust me with your vote.
Find out more about my views on:
---
As a PRS Board Member, I would offer:
A global focus
I have been responsible for building Audio Network's publishing activities and international growth through direct PRO memberships and sub-publisher partnerships in over 20 territories. This has allowed me deep insight into how global collection societies operate and I believe by taking the best of what other PROs are doing, we can ensure that PRS remains at the forefront and that its members get the best level of service.
A fresh perspective
Over the last 11 years, I have helped make Audio Network one of the UK's leading independent music publishers by working proactively with our 800+ composers and artists, by listening to the needs of music users and underpinned by a constant desire to innovate. If elected, I would look forward to bringing this rich experience and fresh perspective to the Board to ensure PRS continues to succeed in this ever-changing landscape.
A focus on sync
PRS members' number one revenue stream is broadcast royalties, which is why it's vital that the Board of Directors has people who know this side of the industry inside out. Through my work at Audio Network - which relies heavily on revenues from sync and performance royalties - I have extensive experience in this area and would strongly protect and champion broadcast and digital audiovisual revenues in a challenging, evolving landscape.
Greater transparency
There is so much more that all PROs can do to improve the flow of rights, information and revenue, between members and music users - and PRS can take the lead here by creating greater transparency for composers, greater licensing simplicity for music consumers, and by working ever closer with other PROs globally. If elected, I would channel my energies into making sure PRS continues to grow as one of the pioneering, innovative PROs by leading the way in tackling these issues.
How to vote
PRS have sent out instructions to voting members by email or post. Simply click on the link in the email or complete the ballot paper and post back to register your vote.
---
Supporting media music
Before I came to Audio Network in 2005 I knew nothing about media music. Over the past 11 years I've come to appreciate the great emotional value that it adds to picture, and the commercial value that it adds to the finished production. I marvel at the skill and creativity that goes into creating this very specific and defined music. Media music comes in many forms – bespoke music composed for specific productions, commercial music and production music. I will support media music to ensure that its creators are fairly rewarded for their work.
Supporting classical music
I spent most of my teens and twenties studying and performing classical music. I have sung in cathedral choirs at Durham, Edinburgh and in Suffolk for almost half my life, and gained a deep love and appreciation of choral music in its many diverse forms. I wrote my PhD thesis on the choral music of Durham musicians in the 17th century. I managed the copyrights of a classical and Christian music publisher before coming to Audio Network. I understand the work that goes into creating and publishing classical music, and the value that classically trained musicians add to pop music (George Martin's colossal contribution to The Beatles' recordings, for example). I will strongly support composers and publishers of classical music.
Supporting education in music rights
Music is a complex art form, but many great musicians have proved that you don't have to study music to be brilliant at it. The music industry is equally complex and I believe it can do considerably more to educate creators and performers of music in its mechanics, and in the copyright laws that underpin its commercial activities. I've been a member of the Music Publishers Association Education Group for three years and support its aims to widen understanding of music rights through schools, colleges and free-to-access resources for all. I present seminars on music rights to film production students and professionals in the UK and abroad, and since completing my Entertainment Law degree last year have presented interactive discussions on plagiarism in music copyright, aiming to increase understanding of this changing and potentially costly area of copyright law. I'm now working with the University of Westminster to create a free-to-access online resource for composers, publishers and performers called Lost In Music.
Supporting composers
I've been a composer member of PRS for ten years, and this gives me a direct exposure to the writer's experience of membership. I know that publishers generally have access to more information, particularly when they have memberships of many other PROs, and receive the publisher share directly. PRS communications have come on in leaps and bounds over the last 20 years, with the advent of the excellent M Magazine, and the great deal of information that's available online, but I know composers still feel in the dark over a lot of information relating to digital royalties and international revenues. I will endeavour to increase the amount of information available to writer members.
Championing licensing simplicity
One of the reasons for Audio Network's success over its 15-year existence has been the simple way it licenses its rights. There's little point in having great music if it's too complex to use. By removing territorial and platform restrictions traditionally associated with licensing media music we have been able to deliver the rights our clients need, at the same time freeing up the music to travel the world easily and earn royalties for composers and publisher in other platforms and in other territories. We need to be flexible to the needs of music users – the people who ultimately pay our royalties.
Championing broadcast royalties
Broadcast royalties represent the main income stream for composers and publishers of media music. They still account for 40% of domestic royalties for PRS, and a good proportion of revenue received from overseas in addition. Whilst broadcast royalties are still growing marginally in the UK there are well-voiced concerns that as viewing habits shift to digital, these will begin to level and decline. As the only media music publisher standing for the Board this year I will do all I can to protect these revenues and uphold the enormous value that music adds to the audiovisual experience.
Championing digital royalties
Digital revenues are still in their infancy, and the dust from the new platforms will take many years to settle. I will fight to ensure that music on digital platforms is fairly licensed at appropriate rates, that data reporting is clean and clear, and that revenues are accounted to rights owners as openly and transparently as possible. Robert Ashcroft recently revealed that PRS will process one trillion lines of digital data this year, so it's clearly not an easy fix, but I believe an area in which PRS can lead the world. By their global reach digital platforms challenge the traditional territorial operations of PROs, and therefore flexibility and cooperation between PROs and rights owners are essential to allow PROs to license their repertoire effectively on these emerging platforms.
Supporting PRS
My first job was at PRS for Music, and in five years there I grew to appreciate what a massive task they perform, and how well they do it. Collection societies across the world come in for a good amount of flak, and some of this is justified. Representing Audio Network's rights globally I can see just how much better PRS does than many of its sister societies in accounting onwards to its right owners. I see the PRS-member relationship as a partnership, with obligations and expectations both ways. By educating members in best practices around data supply, by working proactively with licensees, and by increasing the flow of information to its membership PRS can go from strength to strength.
Championing music
I feel so lucky to be working in an industry that is built around something I love. I can't think of anything I'd rather be doing with my career. Music is so ubiquitous that it's often taken for granted. Yet imagine even one day without experiencing music anywhere – via headphones, in shops, radio, TV – and what life would be like then. I have always believed that music's creators deserve a fair reward for the joys they bring to the world. The PRS has been doing exactly that for over 100 years now, democratically run by representatives elected by its membership. I would love to help it continue its great work and contribute to its strategy-shaping Board in a meaningful way.