Tim Garland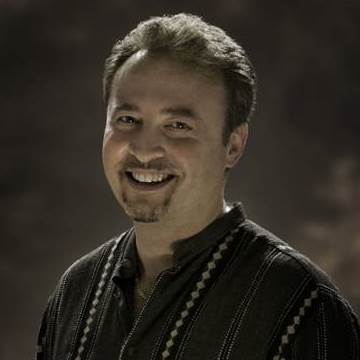 Tim Garland is one of the most versatile musicians in the UK. He won a Grammy for his orchestrations of the Chick Corea CD "The New Crystal Silence", which he helped produce at the Sydney Opera House, and is accepting commissions as composer and arranger from several of the worlds leading orchestras.
He has won several BBC awards for his small ensemble projects and delights in fusing together differing musical disciplines. Particularly familiar with the worlds of contemporary orchestral and jazz music, Tim is also adept in creating music in the studio using electronic and pre-recorded material.
His skills extend to writing lyrics, many of which are evident on this site, and he has formed lasting relationships with several internationally renowned musicians, often working onstage alongside them.
Tim is a founder shareholder with Audio Network and has written for the RPO, the LSO, the BBC Concert Orchestra, the Northern Sinfonia, Westminster Abbey Choir and many other ensembles that are drawn to his eclectic vision. He likes to refer to his wide-ranging output as a 'Diverse Unity'.
Uplifting festive jazz with heartwarming orchestra & smooth male vocal
Warm Christmas croon with American male vocal & lush orchestra
Warm Spanish Christmas jazz with smooth male vocal & uplifting orchestra
Fireside Christmas jazz with warm orchestra & male vocals
Merry Spanish Christmas romp with jolly orchestra & upbeat male vocals
Christmas orchestral romp with male crooner vocals
Bossa with male crooner, romantic orchestra & Italian hook line
Upbeat crooner with "I'm OK" vocal hook, swing big band & orchestra
Bustling vintage foxtrot with flowing strings & an air of post-war gaiety!
Impassioned blues song with female vocal & luxurious jazz orchestra