Biography
John Dankworth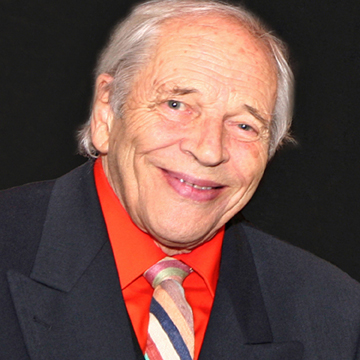 Sir John Dankworth's career as a performer, composer and conductor spanned 50 years and it is unlikely that there is a British musician better known for a wider range of activities. His death in February 2010 led to a deluge of tributes from the British public, celebrities and headlines across the world's media, including front page obituaries in The Times and The Daily Telegraph.
Born in 1927, Dankworth studied clarinet at London's Royal Academy of Music. His early career led to a succession of honours and two hit records.
His composing career covered film, theatre, ballet and musicals, works for choir and orchestra, symphonic variations, piano and clarinet concertos and string quartet. He was voted 'Musician of the Year' in Britain in 1949, the beginning of a succession of such honours. He also served as musical director for Nat 'King' Cole, Ella Fitzgerald, Oscar Peterson, Sophie Tucker and many others.
He lived in Buckinghamshire where, with his wife Dame Cleo Laine, he founded the Wavendon Allmusic Plan – a vision that led to the establishment of The Stables. He left Wavendon as an internationally renowned arts centre.
Sir John wrote the music for some 40 feature films including Saturday Night and Sunday Morning, The Servant, Morgan, Accident and Modesty Blaise, working for directors such as Karel Reisz, Peter Hall, John Schlesinger, Joseph Losey and Henry Hathaway. His television works include the iconic tunes for Tomorrow's World and The Avengers.
His active jazz life included many appearances and recordings with Cleo Laine, and he remained a dominant force on the British jazz scene right up to his death aged 82. He remains a figure of respect for jazz-lovers the world over. Sir John, with his wife Dame Cleo Laine were founder shareholders in Audio Network.
Video Tribute
Sad jazz ballad. Piano & vocal duet
Piano & female vocal duet. Tender jazz ballad
Romantic, laid back jazz ballad. Female vocal
Lazy, jazz love song. Jacqui Dankworth vocals
Light, nostalgic jazz with female vocal
Cute, girlie, avaricious vocal about getting money
Tongue-in-cheek blues with male vocal & winners' lyrics
Mid tempo jazz ballad with female vocal. Relaxed, swing beat
Sentimental jazz ballad with female vocal
Soulful, reflective solo clarinet