Jeff Meegan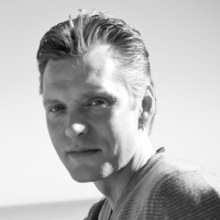 Jeff Meegan is a Chicago based singer/songwriter, composer and producer. His compositions of
pop
,
jazz
,
dance
and blue eyed soul have been used in a wide variety of
film
and
television
projects most recently including "
Glee
", "
Revenge
" and
Steven Spielberg
's "
Smash
". If you have ever seen any American daytime television you have undoubtedly heard Jeff's music on shows like "
The Oprah Winfrey Show
", "
The Young And The Restless
", "
All My Children
" and "
One Life To Live
".
Jeff's music has also found its way into numerous symphony halls having been performed by The Boston Pops, Houston Symphony, Atlanta Symphony and Rochester Philharmonic.
Jeff is very proud to be working with Audio Network and (even though he can't understand half of the things they say) is loving his new friends across the pond.
Recordings
High spirited, fast orchestral (Tritsch-Tratsch) polka (1858)
Doom laden hit with cavernous overtones & a long drop doowwwwnnnn
Laid back big band swing arrangement of a classic Christmas carol
Tense chamber orchestra with piano & percussion. A race against time
Down-on-his-luck folk song with acoustic guitar & harmonica. Lo-fi version
Warm, smooth, lush jazz song with a family oriented Christmas feel
Minimalist serenity with soothing harp, delicate piano & spacious airy pads
The old West meets strings, guitars, organ & a whistler with a whip!
Stealthy strings with bassoon & clarinet. Playful with a hint of intrigue
Measured, thoughtful 2nd movement of Serenade for small orchestra (1787)