Jacqueline Dankworth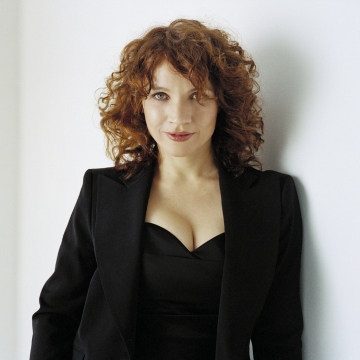 Jacqui Dankworth is a remarkable artist of the highest calibre. She has toured with the Brodsky Quartet and recorded with them on their latest CD, alongside such guests as Sting, Elvis Costello, Bjork, Ian Shaw and Sir Paul McCartney.
She featured on Courtney Pine's album Devotion and sang alongside him at the Royal Festival Hall, as part of the London Jazz Festival. Several tunes from her album As The Sun Shines Down On Me made the Jazz FM play list, and she receives repeated play on BBC Radio 2, especially on Michael Parkinson's Sunday Supplement.
Jacqui is now known internationally as a major recording artist in the Jazz field.
Sad jazz ballad. Piano & vocal duet
Light, nostalgic jazz with female vocal
Romantic, contemporary jazz ballad. Female vocal
Spaced out synth pad with wistful female vocal. Jazz band develops