Peter Shand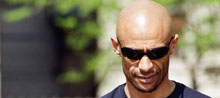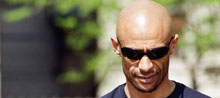 Pete started playing bass age 10 in Chapeltown Pentecostal Church! He turned professional in 1983 and since has worked as a player, producer and as an A&R man.
In 1995 he founded the live liaison session agency and he worked in A&R and production with Milltown Records Country Music and 5MC Records.
As a player he has toured many parts of the world with acts such including Velvet Jungle, Utah Saints, Edwin Starr, Brendon Croker, Stu Page Band, Nightmares on Wax, New Mastersounds, LSK, and Lou Donaldson.
As a producer and session player he has worked with artists including Cathy Dennis, Rebbie Jackson, Donny Osmond, Elliot Kennedy, Rhianna, LSK, James Taylor, Cliff Richard, Damo Suzuki (Can), Mica Paris, Carleen Anderson, Ministry of Sound, Tim Atack, Desree, Corrine Baily Rae, Masters at Work, Keb Darge and House Nation.
When not touring the States, Pete lives on the Balearic island of Menorca where he continues to write and produce music, remixes, and DJs.
Atmospheric vocal pad with floating guitar effects. Laid back but positive drum groove
Smooth, pacy, cool funk. Builds gradually
Chilled, smooth acid jazz. Steady groove with horn melody
Hard House, pounding 4 on the floor & slammin' piano
Medium tempo, bright Indie rock
Happy, brash Indie. Live band, very melodic.
Funky bass line & retro house rhythm with building string & brass melody
Laid back, medium pace reggae. Hammond & guitar skank groove with strong brass melody
Cheerful, retro Big Beat. Huge drums, Hammond and catchy synth melody.
Authentic 70s Funk Fusion. Light & groovy