Orlando Jopling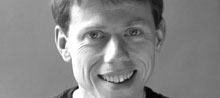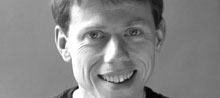 Orlando Jopling trained at The University of Cambridge and the Royal Academy of Music in London. He works as a conductor with some of the top orchestras in the UK and in Europe, and also in the recording studio as cellist, composer and orchestrator.
He is particularly well known as an operatic conductor and was first spotted by Audio Network in that role.
Minimal pizzicato strings under reflective 'cello
Yearning gypsy violin melody with piano accompaniment
Lilting solo classical piano
Uneasy pizzicato string rhythm with dark chords, building slowly
Reflective, sweet violin melody with string backing
Slow, mournful solo viola
Very quiet, tense orchestral texture. Big, surprise violent smash at 1'10". Boo!