My Decade as an Audio Network Music Composer

By: Barrie Gledden
Date: 4 Aug 2011
As Audio Network celebrate their first decade as a successful music publishing library, I can't believe it's also been my first ten years as an Audio Network composer.

What a journey it's been!
In 2001, as a budding composer, I was working with musicians who were telling me about the great things Andrew Sunnucks and Robert Hurst were proposing to do at their new music rights cleared library, Audio Network. I met with them and was offered a contract to compose & record 200 tracks. I started immediately.

Ten years on it has turned out to be the best career decision I have ever made.
Going from 0 to1000 music tracks in ten years is not only an achievement I am very proud of, but is something I would have found extremely difficult to do on my own.

I made the decision from the start to build up a team of musicians & composers around me. I was sure this would enable me to provide Audio Network with very high quality music, quickly and with a much deeper understanding of a broader range of styles.

My core group of co-writers include: Kes Loy, Tim Reilly, Richard Kimmings, Chris Bussey, Steve Dymond, Jason Pedder and Jeff Dale. These guys are all fantastic composers and extremely hard workers who have each brought their individual skills to the group and have proved themselves time & time again.

I also feel passionate about championing & promoting new musicians – such as vocalists from Seattle and Nashville, Ingrid DeHaan, Bent Miller & Kristen Rogers. From Leeds, Simon Beddoe and his motley crew of brass players as well as (fresh out of music college) string players Jessica Crabtree, David Hornberger.

The Audio Network ethos is that working with real musicians is better… and it is. Even in the world of music copyright and licensing, they often record at Abbey Road with the Royal Philharmonic Orchestra. And they nurture all new talent – for example, although not available until late Autumn, keep an eye on the up and coming AN album featuring London UK Rnb/Hip Hop rapper Jayel… what a find, stunning!

Far from just providing background music, Audio Network has given me many personal highlights over the past decade:

• Composing & recording with Dame Evelyn Glennie. Beyond inspiring, always crazy, beautiful & soup filled!

• Composing 'Castaway' for C4's Sugar Rush & been totally blown away by the emails & incredible viral Internet reaction to it.

• Writing & recording the music for the BBC QI 'Peter Cushing' animation & having John Lloyd call me to tell me how much he liked it…!

• Getting the Gadget Show theme tune & appearing in one of their shows last year.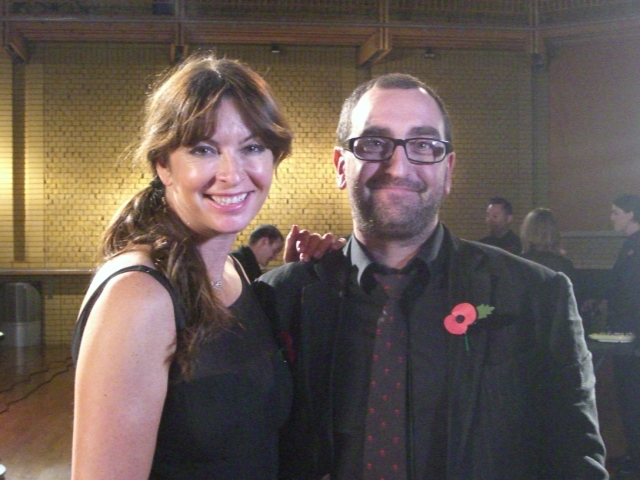 • Reaching 20,000 individual You Tube videos.

• Watching Heston Blumenthal giggle listening to 'Mood For Food' whilst at the urinal in C4's Big Chef Takes On Little Chef.

So what now? Ten years on, 1000 tracks completed - is there anything else left to record? Of course there is! I honestly feel that I'm just getting started. The new studio is finished, the classic gear is stacking up – just watch this space for the next amazing ten years ….