Jeff Meegan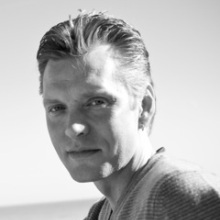 Jeff Meegan is a Chicago based singer/songwriter, composer and producer. His compositions of
pop
,
jazz
,
dance
and blue eyed soul have been used in a wide variety of
film
and
television
projects most recently including "
Glee
", "
Revenge
" and
Steven Spielberg
's "
Smash
". If you have ever seen any American daytime television you have undoubtedly heard Jeff's music on shows like "
The Oprah Winfrey Show
", "
The Young And The Restless
", "
All My Children
" and "
One Life To Live
".
Jeff's music has also found its way into numerous symphony halls having been performed by The Boston Pops, Houston Symphony, Atlanta Symphony and Rochester Philharmonic.
Jeff is very proud to be working with Audio Network and (even though he can't understand half of the things they say) is loving his new friends across the pond.
Recordings
Magical pas de deux from The Nutcracker ballet featuring celeste (1892)
Up-tempo Christmas classic. Cocktail swing jazz with crooning male vocal
Minimalist piano with harp & music box over a bed of dancing tap shoes
Mississippi Cajun groove with hoedown fiddle & Southern male vocals
Toe tapping Dixieland jazz straight from New Orleans
Dark & brooding cello with strings & percussion - a rough sea voyage!
Intimate four part male vocal arrangement of an American spiritual classic
Cheery US kids' choir version of Christmas song with school-style piano
Tense, anxious harp, piano & electronica. Time is running out
Stealthy pizzicato strings with marimba, bass, percussion & loops