Composer Biography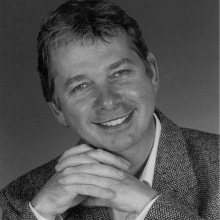 Ian Hughes
Ian Hughes was a consummate professional in orchestral composition, arrangement and conducting. He was a founder shareholder in Audio Network and an old friend of the company.
His credits include the artists Amii Stewart, Marti Webb, Bonnie Langford and Martine McCutchen and TV programmes such as The Adventures of Young Indiana Jones, Poldark and Flying Through History. He was also the original whistler on the Eastenders theme tune!
Sadly, Ian died in 2004. He left an irreplaceable gap at Audio Network.
Jaunty French Waltz quintet - violin, guitar, accordion, bass & brush kit
Classic orchestral nautical adventure theme
Episodic, building, dramatic, large orchestral theme
Epic & emotional orchestra with intense highs & lows
Expansive, romantic orchestral theme
Polite, courtly chamber orchestral waltz
Romantic large orchestral theme. Features flute and violin
Lone bagpipes into full orchestra. Building, expansive, beautiful.
Turkish/Arabic groove with strings, percussion and traditional instruments
Flowing, cheerful Greek small group. Features bouzouki, percussion and band